Boobs!
Boobs!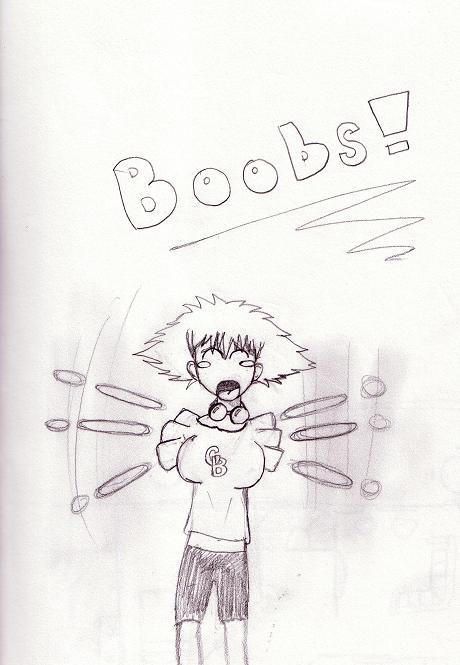 Description
Ummm....<br />
.......<br />
....<br />
yeah.<br />
Never ever consume a sugery substance at night when operating a manga book and a sketch pad. This is what happens. Heh....<br />
<br />
Have you ever went to the manga isle and thought, 'Gee wiz, I've read all of the good manga out there!' and then you find like, 10 more good series and you're like 'Crap! I got alot of readin' to do!' So you spend all your savings on manga and read and read and read and then your grades start slipping cause your not payin' attention cause all you can do is read and read and you can't put it down and-<br />
MEH SANE SIDE: Alright! I think they get it.<br />
MEH:*rocks back and forth* But I don't....@.@<br />
MEH SANE SIDE:.....*sigh* <br />
MANGA IS THE BEST BRAIN WARPING DEVISE MAN HAS EVER CREATED!!!<br />
Review!
General Info
Comments
11
Media
Unspecified
Time Taken
Reference