PokeMews!
PokeMews!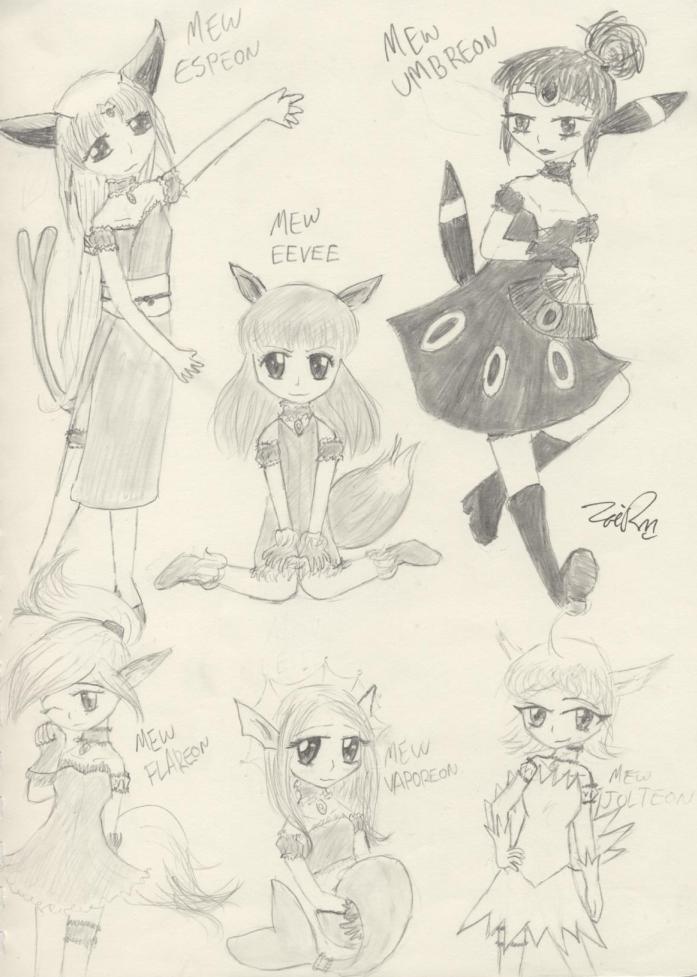 Description
Hiya! These are Eevee evolution Mews! There's Espeon, Umbreon, Eevee, Flareon, Vaporeon, and Jolteon. Gad, it took ages to finish this, mostly because I couldn't find good reference pictures. I started with Eevee in the middle, which was a MISTAKE. I had to angle my arm right so I didn't smudge her when I drew the others.<br />
And they don't have real names...<br />
<br />
Which is your favorite? Comment!
General Info
Comments
17
Media
Unspecified
Time Taken
Reference