Everyone's fave mini-me!
Everyone's fave mini-me!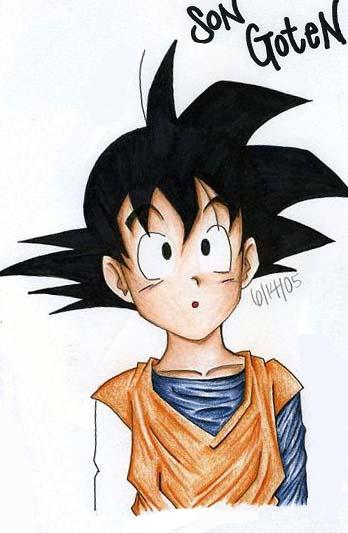 Description
HOLY COW, try not drawing something for nearly 3 years and then pick up again, see what happens!


Or, you don't have to and just see what I spat out! Yes, as old as it is, DBZ will ALWAYS be much love. And as well as Goten ;__; This was from some picture of him and Trunks--I just drew Goten 'cause he rocks. Actually, I didn't have enough room for Trunks, but Goten still rocks.


Kind of rusty, but I don't think it's THAT bad. AND I KNOW ABOUT THE RIGHT ARM.


Oh well, love it.

Edit:Let me mention the deal with the arm. I had drawn this waaaay before I uploaded it, and by the time I had colored as much as I did--I got tired of it. So when I was looking for something to upload, I found this and didn't bother finishing the arm. MY BAD. It's ONE uncolored arm, not that big of a deal.
General Info
Comments
23
Media
Unspecified
Time Taken
Reference