Desperate XT
Desperate XT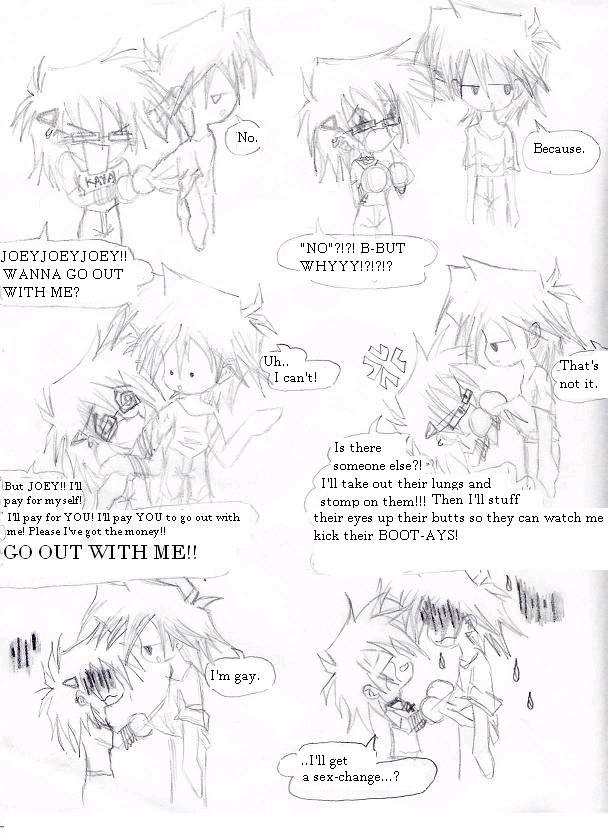 Description
...PLEASE WORK, PLEASE WORK, PLEASE WORK!! X|

...okay... In case this DOESN'T upload, I'll make this short X3

THIS IS JOU. JOU IS GAY. THAT IS ME. ME WANT JOU. THANK YOU, GOOD NIGHT!

EDIT: If you guys wanna have a whole arguement with me about him being straight, I'll just laugh at you. It's just supposed to be a funny picture; SHUT UP AND LAUGH, DAMMIT >:| And yeah, I DO like my gay-Joey, but I mean ... I'm just a 17-year-old watchin' YGO, whatcha gonna do about it?
General Info
Comments
64
Media
Unspecified
Time Taken
Reference