Battle Against Destiny
Battle Against Destiny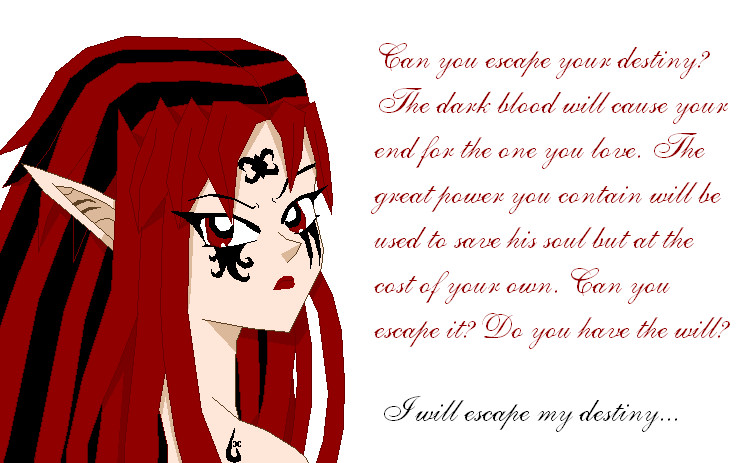 Description
Yeah, I am putting Dark Kay in meh story. I felt like trying at another pic of her and I like this one better.

This is pretty much the prophecy of the Dark blood in Kay. She is part vampire and part elemental bender (Avatar the Last Airbender's word) or shifter as I call it. Kay is NOT evil when she is dark, but more cynical against her enemies and is pretty ruthless, kinda like Yami Yugi used to be.

Her destiny is that she will die to save the one she loves because her Ka and dark Ka will battle when she tries to save him. Her light Ka is Hyozanru and her dark Ka is a black dragon that has no name.

Will she defeat her destiny? ...find out next time on "This is so not as Dramatic as I wish it was." good night.