Dreaming of Him
Dreaming of Him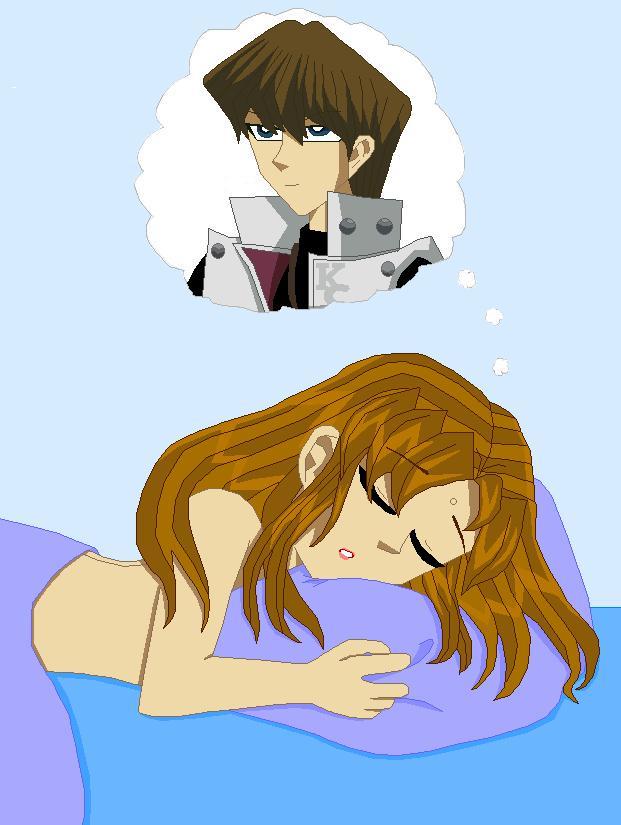 Description
HUZZAH! I finally finished!!! I've wanted to do this pic for...how long, now? Well, Kay is dreaming about Seto.

Um...I dunno why I didn't draw her wearing pajamas. I just got lazy. But nothing is showing so it's not inappropriate, right? ...please agree with me.

Well, she's just dreaming about him and how much she loves him. Hand drawn then colored on MS paint.

I used a pose from Inuyasha manga 18 for Kay, it was a pose from Kagome and I used Yugioh manga 14 for Seto.

I hope you like it, I hope you fave it, I hope you comment. Faves and comments make me happy.

btw, I'm going to my aunt's for three days so no new pics. just letting ya know. But I'll still be able to log online so no worries.
General Info
Comments
47
Media
MS Paint
Time Taken
You know the drill, HOURS! But totally worth it
Reference
Mentioned in the author's note