3 Requests, Please!
3 Requests, Please!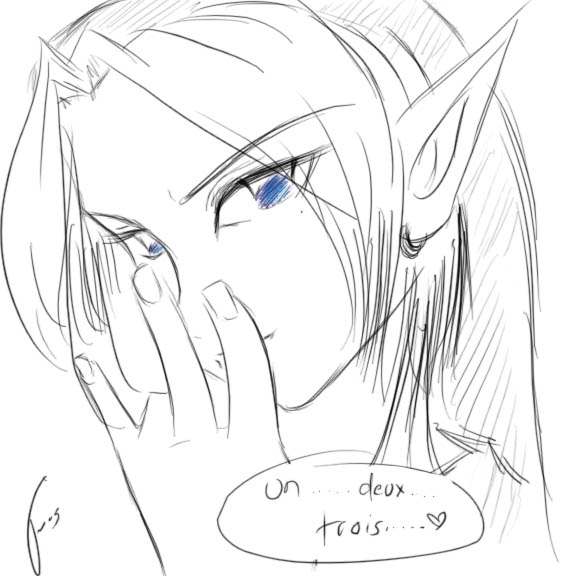 Description
I don't know why I'm doing this. lol
I'm really, really bored this weekend, and I haven't draw fanart in a LONGGGGGGGGGGGG time, so I'm doing this to see where I am throughout my progress.

So, I'm asking for requests.
BUT, only 3 people please, I will obey the requests of the first three people who comment with a request. The medium will be black and white pencil or photoshop and here are the things that I WON'T, repeat, WON'T draw, just because... I don't want to or I'm just sick of seeing it.

*YU-GI-OH, DRAGONBALL Z, SAILOR MOON, INUYASHA, OR ANY AMERICAN MADE ANIME-MOCK CARTOON(The first three are overdone.)

*ANTHRO (This includes catgirls)

*ORIGINAL CHARACTERS (Because it's hard to know what they really look like...)

That's all. If you want yaoi or yuri to the max, go ahead and ask it. If you want bloody bloody characters, ask away. If you want just sex or nudity in general, go ahead. If you want just a normal peaceful picture, by all means.

This is going to run just for now... I won't take anymore requests after awhile after this.
By the way, even though I have moved on, thank you to all those who have commented before and looked at my art.
General Info
Comments
16
Media
Unspecified
Time Taken
Reference