Father's Spirit
Father's Spirit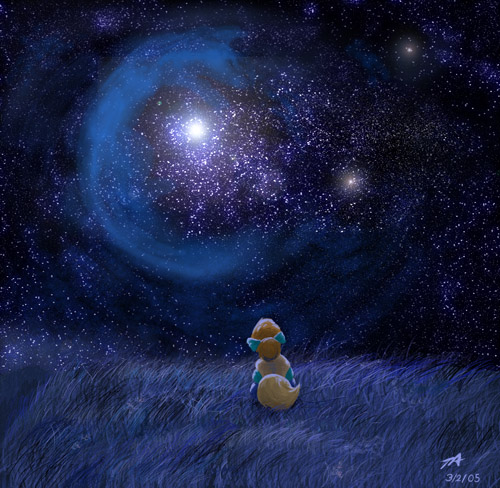 Description
Shippou looks at the night sky, thinking of his father.
This actually started as practice for making starfields, following the tutorial by Greg Martin. Then, it grew into this. This is my first posted image created entirely in the computer, Shippou sketch and everything.

Inuyasha copyright to Rumiko Takahashi, Shogakukan Inc., Sunrise, etc.