Sakura (Chinese clothes)
Sakura (Chinese clothes)
Sakura (Chinese clothes)
by
Len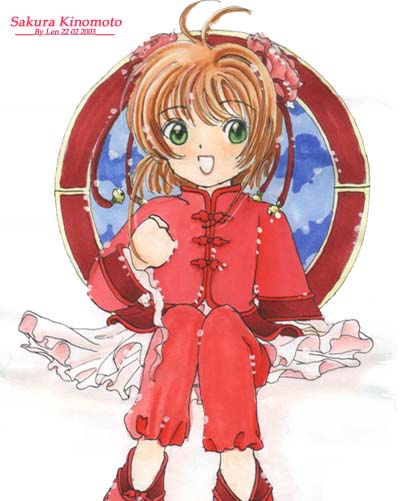 Description
Card Captor Sakura was the first manga that brought me to the world of CLAMP's.<br />
Just sharing a little of what I've learnt:<br />
After reading the comic, I tried drawing its characters. At first, it looked extremely ugly and different from CLAMP's Sakura. Whenever I finished a drawing of Sakura, I would normally show it to a close friend of mine and she would always say that there was something missing greatly. At first, I did not really know what was missing. After drawing the same Sakura for many months, I realize that the 'feeling' is not there. What really brings out a character is actually the character of the character and that is mostly emphasized on the eyes in most of CLAMP's drawings. Until now, I couldn't really grasp that and also, there are many factors contributing to it (eg. colours).<br />
...I think I wrote too long...<br />
P.S: For CLAMP wannabes, maybe you might want to take note of that too. And good luck in your drawings!