Retribution
Retribution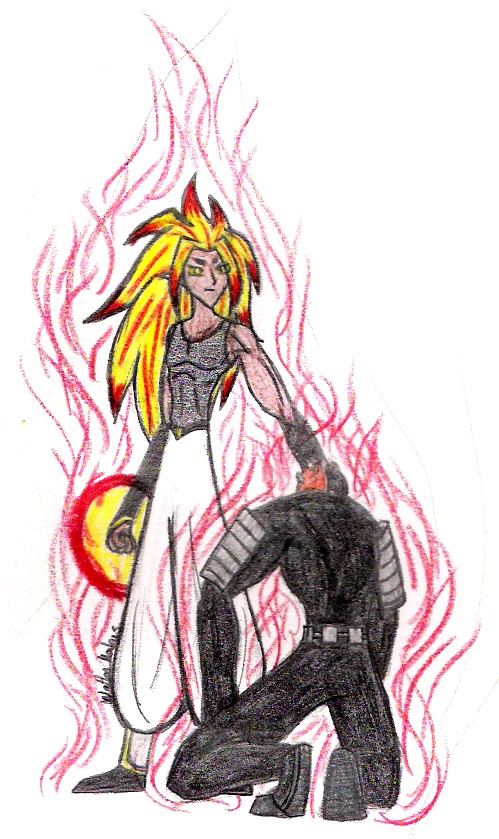 Description
"Your body will burn as if your soul is consumed by fire, so for the rest of your days, you will feel the pain you have caused others."<br />
<br />
Slade took someone very important to Sunfire away, and now he's getting what I believe he deserves, a life of eternal torment. Who was it, how did it happen, and does Sunfire look good all pissed off like that?<br />
<br />
I told you all, my greatest weakness in drawing are proportions (and angles, but they;re one in the same to me). So if his left hand and arm look kinda strange, it's because of that; also Slade's feet.<br />
<br />
Please comment.
General Info
Comments
8
Media
Unspecified
Time Taken
Reference