Jy'ranas (dark side)
Jy'ranas (dark side)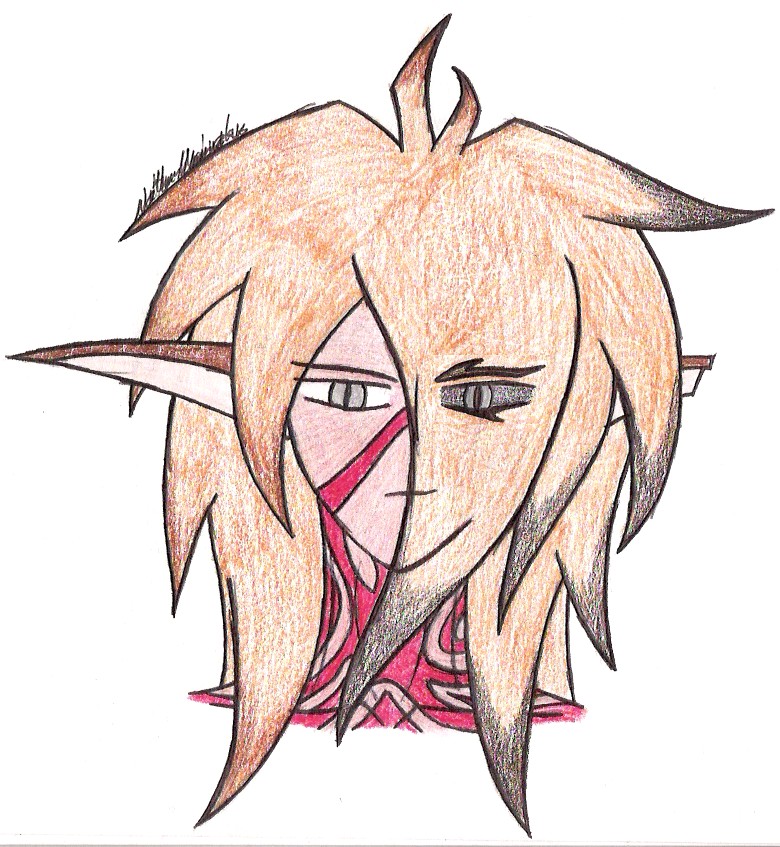 Description
Here we see Jy'ranas' seldom seen, always not-good dark side. This comes from either being in an unendurably stressful situation, or when he just gets mad enough. As it is plainly visible he has lost a portion of his left ear, possible from a battle with a creature from the Plains of Tigref, or in the defense of his charge, Tanya Pyrany. The fact of the matter is that his sword is what keeps this maliciousness contained, for the most part. It first appeared during the cataclysm, when he saw his mother killed. The point is, once this other persona gets going, rampaging and whatnot, it's very, very hard to get him back to normal. How do they do it, you'll just have to wait till I write the story. All these pictures are full of spoilers, so I'm just going to do it.

Just a side note, most, if not all, of these pictures are for Danielle Dragoon, since she is the only one to comment on every picture I have drawn (most anyway).

If anyone wants to put a character in the story, feel free to e-mail me with a physical description as well as a quick backstory. I need more characters, my imagination does have it's limits.
General Info
Comments
3
Media
Unspecified
Time Taken
Reference