Desa Physal
Desa Physal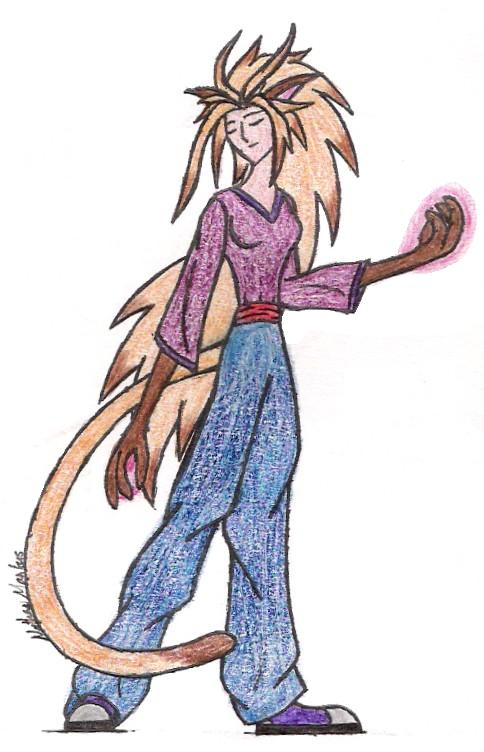 Description
This is Desa Physal, Jy'ranas' mother. Very little is known about her besides what Jy'ranas sees in his flashbacks. What we do know is that she was killed in the cataclysm which claimed the ancients, as well as most of her race. How she died is a mystery, but we do know it pushed Jy'ranas' darkness into view for the first time. Another little tidbit is that her life energy, her soul (if you want to use such a generic term) inhabits Jy's sword, helping to suppress his dark side, and keep that power in check.

Yes, her eyes are closed, I did not forget about them. The original version of this (which turned out to be a little difficult) had her holding a young Jy'ranas, and having her head tilted down. That version will probably be made later.

Still waiting for e-mails for the story; seriously, almost everyone will get in.
General Info
Comments
2
Media
Unspecified
Time Taken
Reference