Nate and Kyle (headshots for Chaos666)
Nate and Kyle (headshots for Chaos666)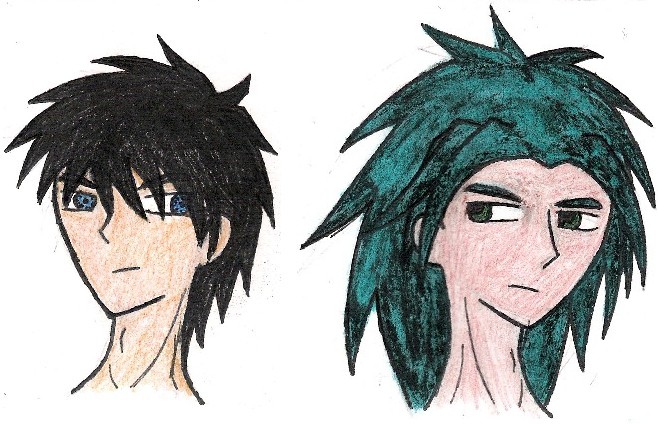 Description
These are headshots of Nate Sindel and Kyle Socrie, drawn for Chaos666. These are what they look like in normal mode. They are two of the main protagonists and antagonists of a few of Chaos' stories, including: "An Eye for an Eye", "Complete Darkness", and "Darkness Never Goes" on FF.net, as well as "An Assassin's Story: the Chronicals of Chaos" on fictionpress.com. Kyle also appears in my sories "The Assassin: Chaos", and "The Assassin: Nemesis". So check those stories out.

Now then, you may notice a slight change in Sindel's hair as opposed to how it usually comes out. This has been done with water color pencils, smudged on with a clay eraser.

Another picture, with them about halfway into their transformations has also been drawn.
General Info
Comments
2
Media
Unspecified
Time Taken
Reference