Folkn
Folkn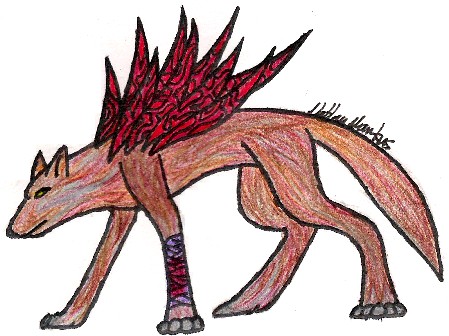 Description
This is a folkn, and this is one in particular is Nokomis Spencer's companion. Note the bandage around it's leg, torn from Nokomis' own blanket to patch him up.<br />
<br />
While normally group hunters, using the feather-like things on their backs to communicate attack patterns, this one was cast into exile by his pack, after losing a fight for leadership. This is how his leg was wounded.<br />
<br />
Yes, I realize the back feet have five toes, that is not a mistake. Why there are five, I don't know, I felt like it. Also, I tried going for the Wolf' Rain eye, gold and black, it kinda worked out.
General Info
Comments
3
Media
Unspecified
Time Taken
Reference