Tea Table
Tea Table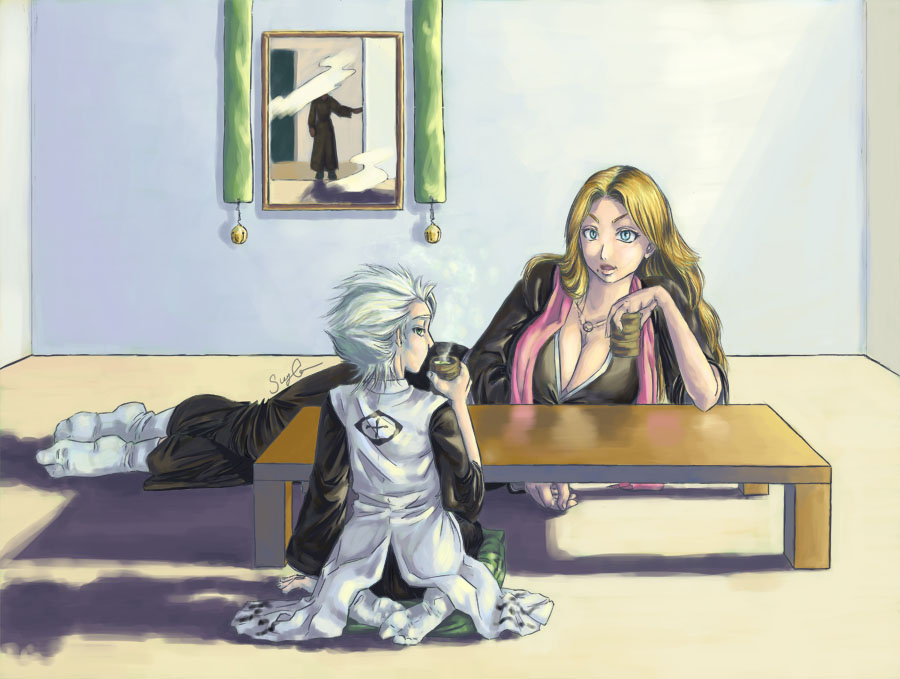 Description
This is inspired by Velásquez's Las Meniñas.
http://www.ibiblio.org/wm/paint/auth/velazquez/velazquez.meninas.jpg
Lot less people. But, see the mirror? And the whole "looking at the viewer" thing? Yes? No?
Well, if you get it, you get it, and I appreciate you for it.
Um, this picture would not get finished. It's still not finished. But I'm ready to move on to something else, thanks. :)
Mysterious light sources wins.
Photoshop, etc etc.