Zelink I Will Protect You
Zelink I Will Protect You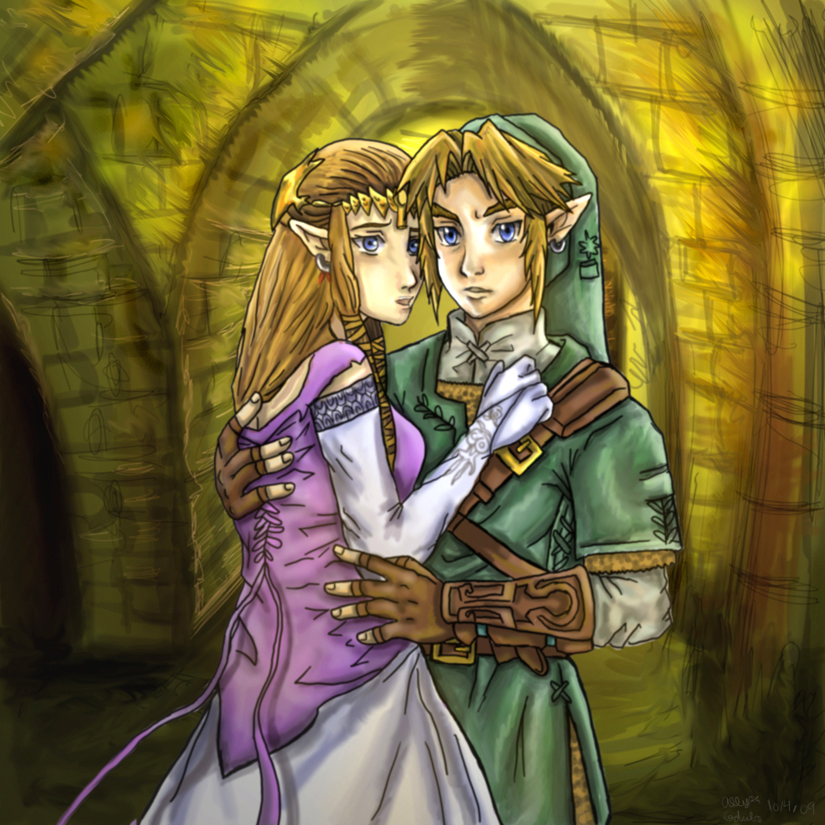 Description
Hiiiiiii!~ must update once agaaaaiinnnnn~
This is contest entry for : :iconIWannaMarryLinkClub:
Theme of Contest: LinkXAnygirl Contest :)
and of course i picked my favorite couple in the world
ZELINK
Don't fret im still working on requests :3
i dont like the bg again...but thanks to :iconKeppit:
for the ref. pretty interesting to do. :) I wanted to try something new,
like i know this is a contest but i wanted it to have a dramatic feel to it;
something dark perhaps.
They are in the dungeon, maybe escaping from Ganon or a monster boss.
I put some glow in the bg to show maybe there is fire happening in front of
them or some glowy monster ahead of them. Who knows...XD. Zelda's
expresssion is like OMG XD and Link is "Why so serious?" face XB LOL.
Did a lot of adjustments in b/g X_x never ending haha
Well hope you like! :)
time taken: lost count ><
tools: PS
without bg:
http://img.photobucket.com/albums/v54/lozfan/zelinkiwillprotectyou2small.jpg
lineart:
http://img.photobucket.com/albums/v54/lozfan/zelinkiwillprotectyousmall.jpg
********Ref CREDIT goes to: :iconKeppit:
http://keppit.deviantart.com/art/Origin-Island-Dungeon-109902667
EDIT: dahh i forgot zeldas hair straps to be lighter >< and the back door to be darker? XDX
General Info
| | | | |
| --- | --- | --- | --- |
| Ratings | | Comments | 37 |
| Category | Games » - by Publisher » Nintendo » Legend of Zelda series » Couples/Pairings » Link and Zelda | Media | Other digital art |
| Date Submitted | | Time Taken | dunno |
| Views | 1620 | Reference | in a/n |
| Favorites... | 13 | Keywords | Iwannamarrylinkclub, The, Legend, of, Zelda, LOZ, loz, Zelda, Link, Zelink, ZELINK, Z |
| Vote Score | 13 | License | Berne Convention |