Find A Way Out
Find A Way Out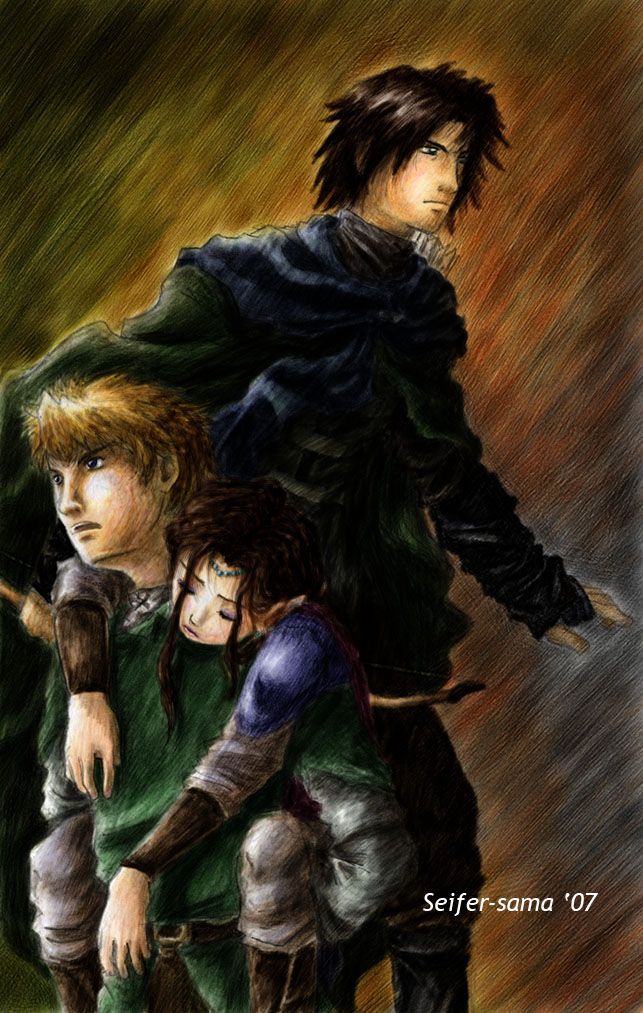 Description
Characters: Eragon, Arya, and Murtagh
From: Eragon

Yay! Moving right along.

Yay I finally finished the picture with Murtagh. I have to say... he's much easier to color then Eragon, it must be because of all the dark colors... (It's harder to see where I have messed them up) :P

For anyone who hasn't read the book please don't read unless you want to be spoiled.

This is the scene where Eragon and Murtagh rescue Arya... I thought about actually drawing the dungeon walls for this (make it look more prison-like) but...... I ran out of time. *laughs*

Enough of spoilers.

Time Taken: I think this one only took about 4 or 5 hours. Not really sure though.

Materials: Drawn by hand with an HB pencil, and colored on Corel Painter 8.
General Info
Comments
23
Media
Digital drawing or painting
Time Taken
4 -5 hours
Reference