Naruto Shippuden: Sasuke
Naruto Shippuden: Sasuke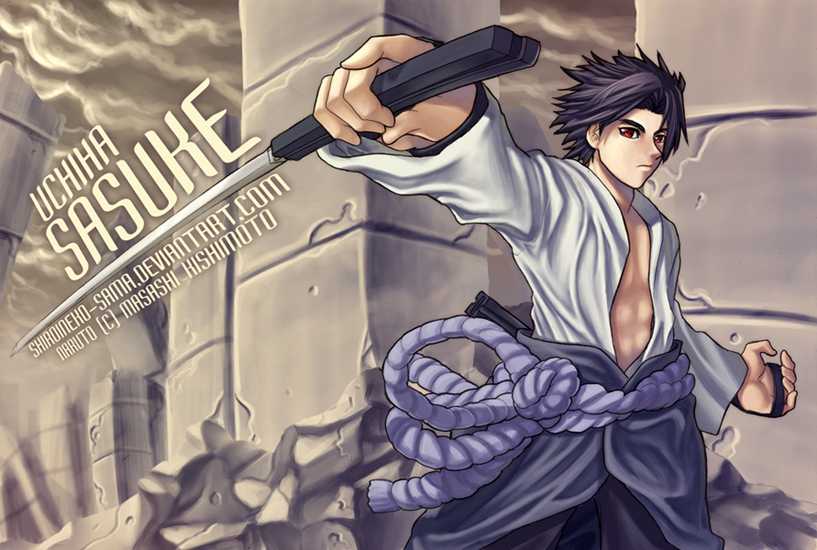 Description
Etiquette of commenting a fanart:
If you see a fanart of, example, a Naruto fanart.
Please don't say "I hate Naruto", "Naruto Sucks" "I hate Sasuke", etc or even "I hate anime" generally.

We artists don't give a monkey's uncle wether you hate it or not.

Plus it's annoying. Seriously, go away, find somewhere else to express your hate towards a certain anime/cartoon series. The reason we drew fanarts is becoz we LOVE the anime/cartoon series, so having you around screaming out you hate this series will anger the artist and other fans as well.

About the artwork, yeah, Sasuke-kun, nya XDXDXD

It felt kinda nostalgic when I drew this, coz a few years ago I was a Sasuke fangirl, LMAO.

Meh, ignore the background, just don't have any ideas what to add, so I just add the random pillars.

This artwork is for your viewing enjoyment and not to be critiqued upon. The artist is seriously in a bad mood, and if someone dared to go against this warning, the artist shall have an art block and shall leave dA for a long time until she have her mood back


Naruto (c) Masashi Kishimoto

Thank you fer faving in advance!
General Info
Comments
23
Media
Digital drawing or painting
Time Taken
Reference