The Adventures of Sailor Meow
The Adventures of Sailor Meow
The Adventures of Sailor Meow
by
Sliv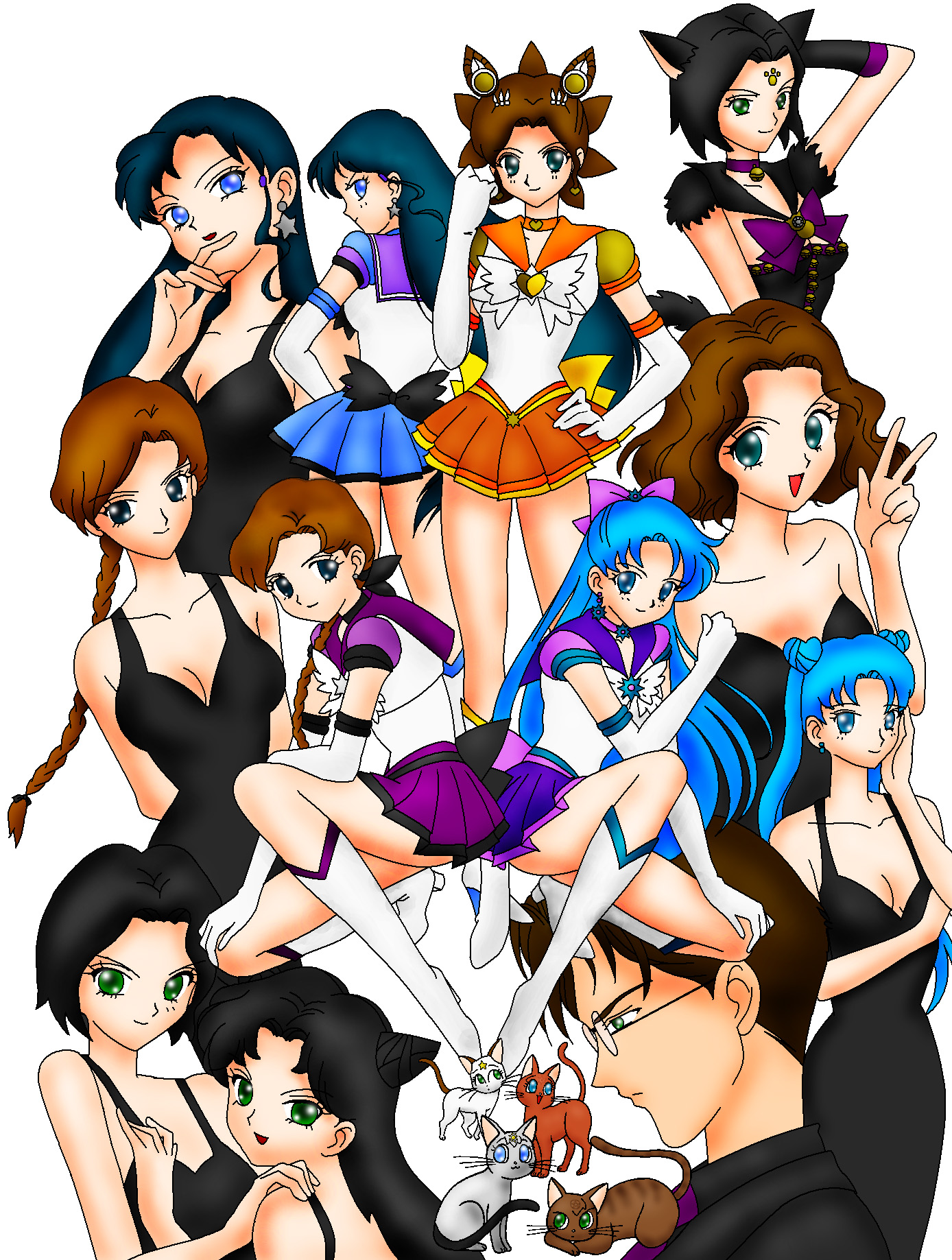 Description
Ok, this is a pic for my fanfic, The Adventures of Sailor Meow using my OC and my friends' OCs. It was originally a colouring page from dragonrhapsody of [Mercury, Mars, Jupiter, Venus, Dr. Tomoe, Kaori, Eudial, Mimette, Tellu, Byruit, Cyprine and Petirol] but I edited the lineart and added the cats. Then I coloured it in photoshop.
The four across the top (L-R) are:
Sally (shinypikachu)
Sailor Solace (shinypikachu)
Sailor Sun (swampertgirl0504)
Sailor Meow (Sliv)
The four across the middle:
Kairi (StarOfWonder)
Sailor Star (StarOfWonder)
Sailor Aquarius (sailoraqua13)
Trinity (swampertgirl0504)
The four cross the bottom:
Pai (Sliv)
Rein (Sliv)
Adam (Sliv)
Aqua (sailoraqua13)
And the four cats:
White - Destiny (StarOfWonder)
Orange - Kit (sailoraqua13 -- I couldn't get a proper description in time so I don't know if she looks right)
Grey - Athena (swampertgirl0504)
Brown - Isis (shinypikachu)
It took a lot of time and effort.
General Info
Comments
24
Media
Other digital art
Time Taken
Reference