The problem with dating a crossdresser
The problem with dating a crossdresser
The problem with dating a crossdresser
by
Sliver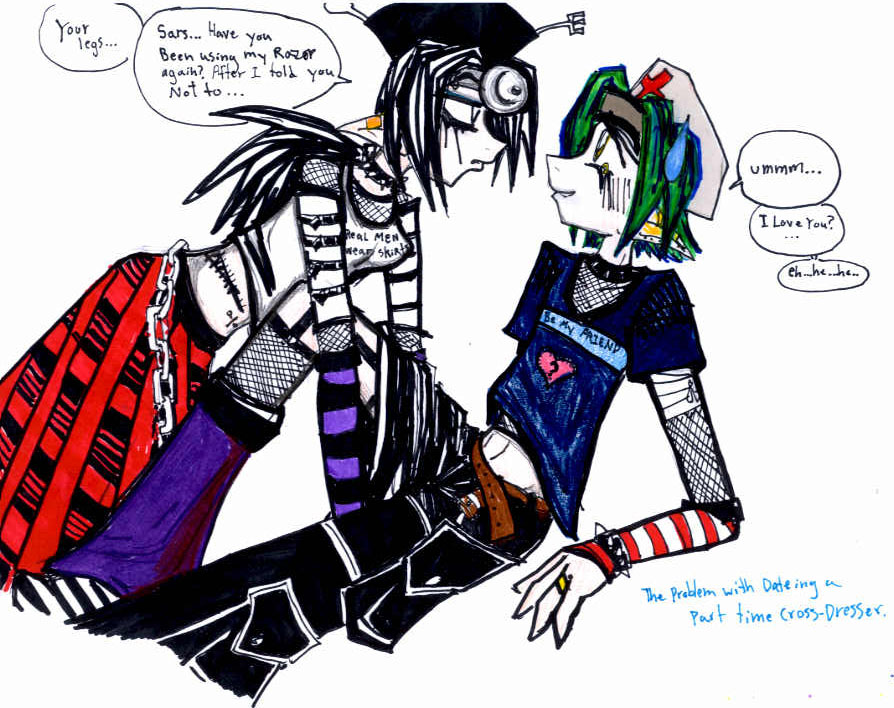 Description
well..PART time crossdresser to be fair.<br />
<br />
Theres a name for my condition..its called sitting around with my friend on a sunday night watching X-File reruns and being soo bored i was ready to kill myself.. <br />
<br />
thats where this came from... <br />
Once aain, its Sars and Ecstacy from hospital induced sickness..I like the shirt sars is wearing..I wonder where he got it. Yep...Sars is a part time crossdresser, and a nurse. O.o <br />
<br />
Ecstacy looks like a scary dead dog.OH WAIT! SHE IS!! O.o Im gonna go lie down now......
General Info
Comments
33
Media
Unspecified
Time Taken
Reference