Sora strikes back against Sora nudity. o_o
Sora strikes back against Sora nudity. o_o
Sora strikes back against Sora nudity. o_o
by
Snake_Eyes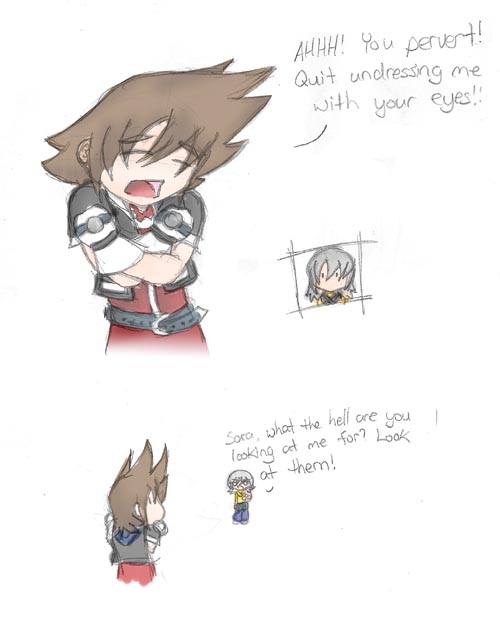 Description
This was meant to be a 'yaoi-ish' kind of picture, but I guess I got the wording wrong. o.O -Shrug- I dunno. I haven't seen any Sora nudity not relating to KH yaoi, so lets just pretend there is so this picture would make sense. o.o;<br />
<br />
And thats Riku. Even though he looks like a girl. ._o<br />
<br />
Total time wasted: Around an hour. ._.