Fun With "Overtime"
Fun With "Overtime"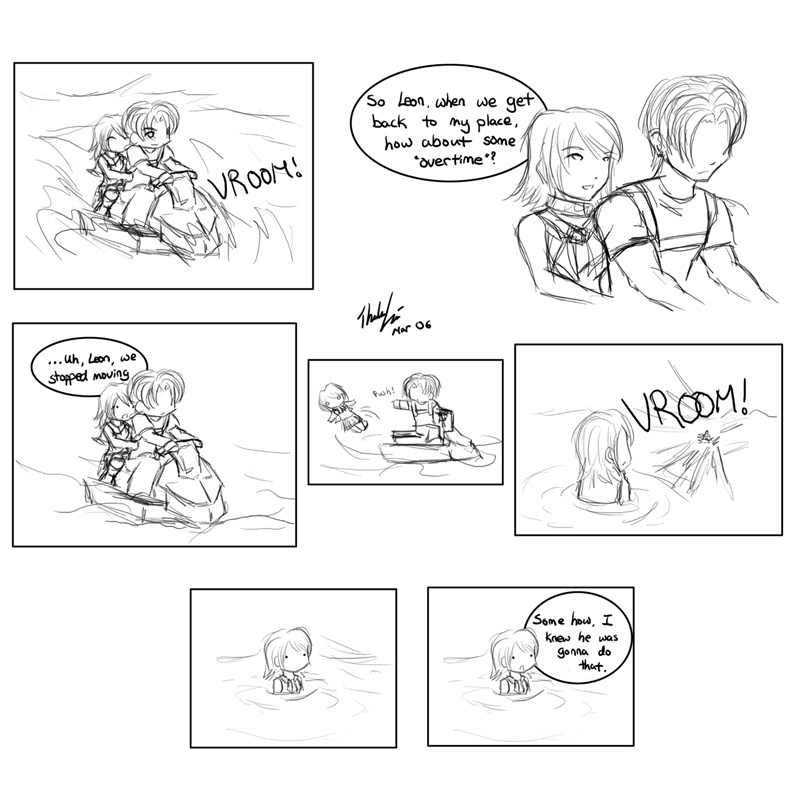 Description
About 1/3 of this picture is the actual ending. If you didn't finish the game or haven't played the game, then I just ruined some of the ending. o.o

Anyways, yes. Ashley does ask for "overtime" in the end. And Leon kindly rejects. Well, would you want to sleep with somebody who keeps getting bloody kidnapped? xD

Whatever. xD And uh, click the picture for somewhat better quality.