Illusor Sky Dragon
Illusor Sky Dragon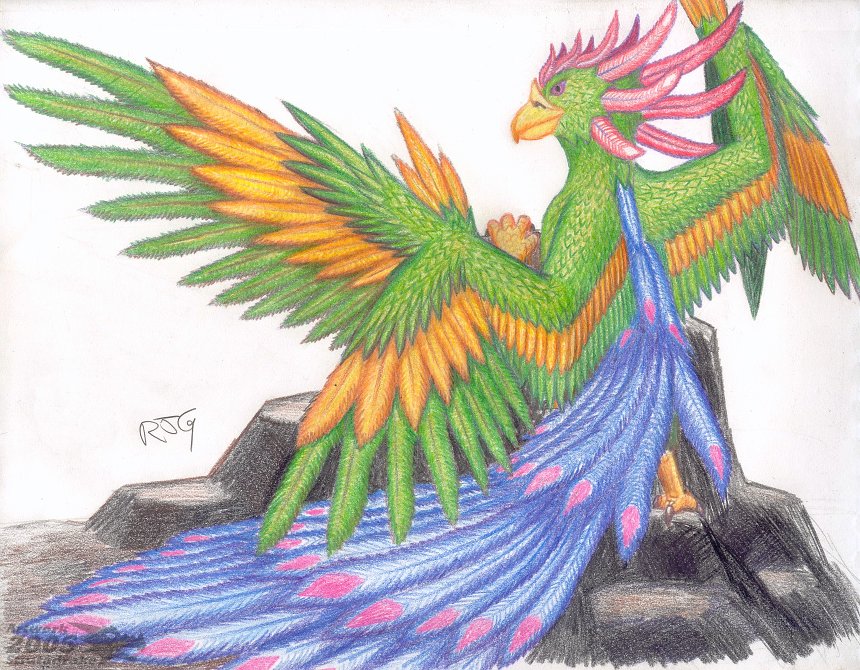 Description
How poetic it is to both start and end the year 2005 with artwork of dragons: This is Illusor, a variant breed of my feathered Sky Dragons. Despite the large and beautiful train of feathers down his back and tail, this breed is still a flyer on equal par with other Sky Dragons.

It is said that the females of this breed do not bear the large train of tailfeathers, but that they do share similar colors and patterns to their feathered pelt. And like all Sky Dragons, this breed can still store and release electrical energy for use as a weapon.

Inspired by a small carpet with a peacock design I have hanging on my wall; one glance and I knew I had to make a dragon based on it.

Media: Colored and ebony pencil
Time spent: About five hours
Size: 75px/in at full view.
General Info
Comments
17
Media
Colored Pencil / Crayon
Time Taken
about 5 hours
Reference