Suddenly it broke...
Suddenly it broke...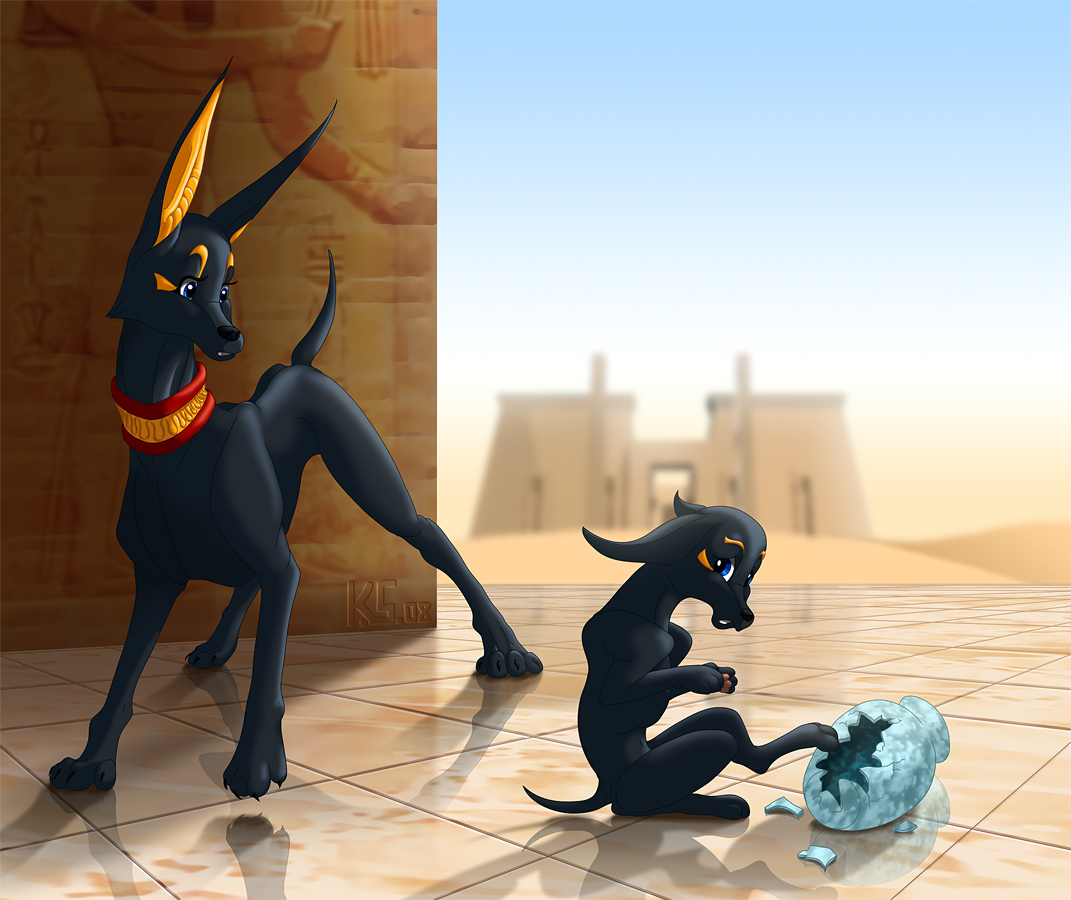 Description
I didn't do it on purpose... really!
Well, just two Anubis-doggies (no real race somehow, just inspired by these statues:
http://www.dillyshop.com/zen/images/anubis.jpg
)
I have no clue if the light reflections and etc. are really "right" there but I think it all looks at least nice.
This piece is over 3 months old, while looking through files I found it half finished on my harddrive. XD
I think it was time to finish it. :)
Is Mommy impressed?