look in the mirror
look in the mirror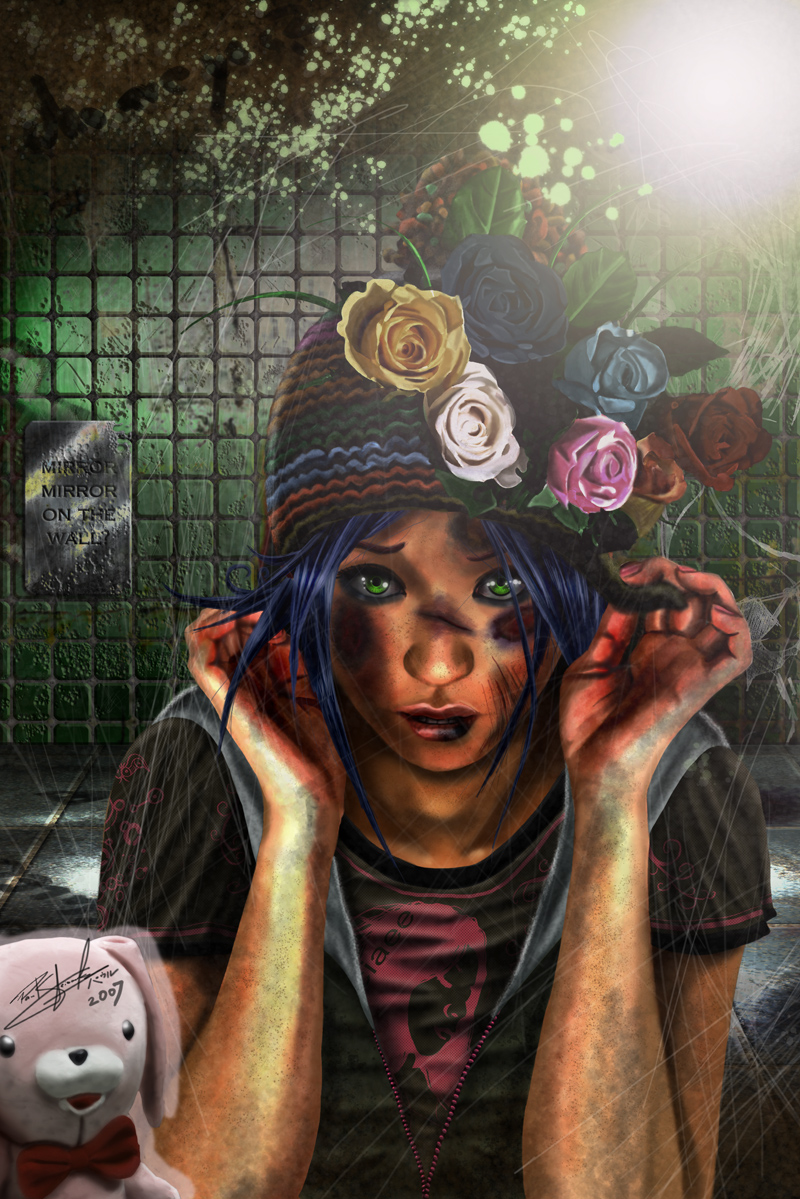 Description
This is a giftart for a good friend
In exchange she draw me wonderful shoes :D
check her great gallery.
http://ciaee.deviantart.com
For my side, i started to draw a hat. In the beginning it was with flowers and i tried to draw it beautiful. Then i thought just beautiful would be to boring.
And then came out this, strangely o_0
I guess it's like a bit of ciaees artwork, very beautiful and sometimes with a sense of melancholy and sadness. At least i feel so, please don't hurt me ;p
hope it's okay, a bit weird, but i hope a few will like it :)
see ya all!
Oh yeah, please check in full view, it doesn't look "that" silly then ^^;
General Info
Comments
34
Media
Digital drawing or painting
Time Taken
15-20h
Reference