"RainLit Vigil" (Spiderman)
"RainLit Vigil" (Spiderman)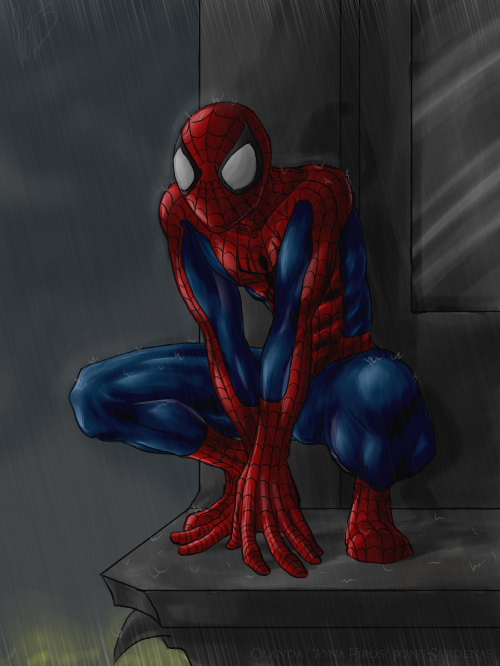 Description
Seeing "Spider-man 2" recently revived my fangirl-ness: sadly, Spider-man is the only superhero that I've ever really liked, as he has the perfect amount of dorkiness/brains/hawtness/angst and kickassery rolled into one. It also doesn't hurt that I generally like the way people usually draw him compared to say, Superman *ugh!*.<br />
<br />
I admit, I had a bit of a crush on him when I was a little girl. *sheepish*<br />
<br />
Anyways, more of a test/first attempt at rain and drawing Spider-man. Background is muchly ghetto-ed too.<br />
<br />
--Wyna<br />
<br />
Er, "Spiderman" is (C) Marvel.
General Info
Comments
30
Media
Unspecified
Time Taken
Reference