Nazmo
Nazmo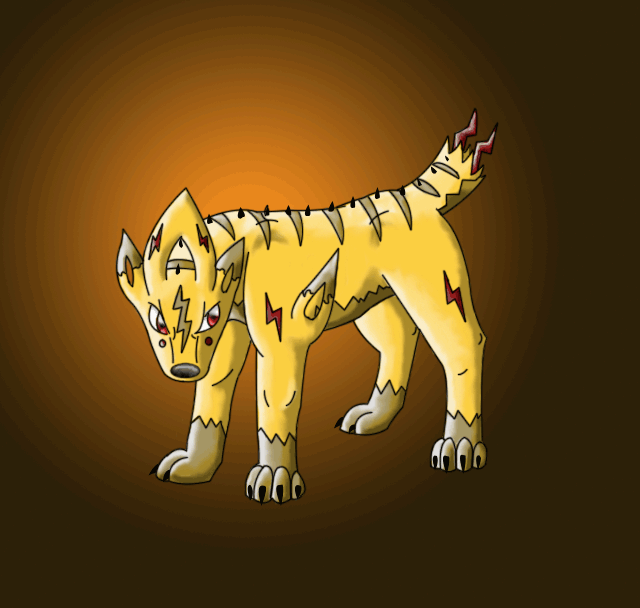 Description
Nazmo

HP-100 (based on card)

Type-electric

(attck powers are based on games)
Thunder X-120 (This is the strongest electric attack on record. Similar to fire blast, an X shaped electric blast is shot at its enemy. The blast then encircles the enemy pokemon and deals major damage.)

Thunder Claw-90 (Similar to slash, only its claws are charged by electricity.)

Static Storm-15 (The field is covered with static electricity that continually zaps the opponent.)

Weakness-ground, rock

Nazmo is the evolved form of Notituku (not posted). They gather and store electricity in the "horn" on their head (so don't pet one on its head!). They are fierce battlers, but are extremly hard to tame unless you catch one in its Notituku stage.