Snape having fun on a Ladder
Snape having fun on a Ladder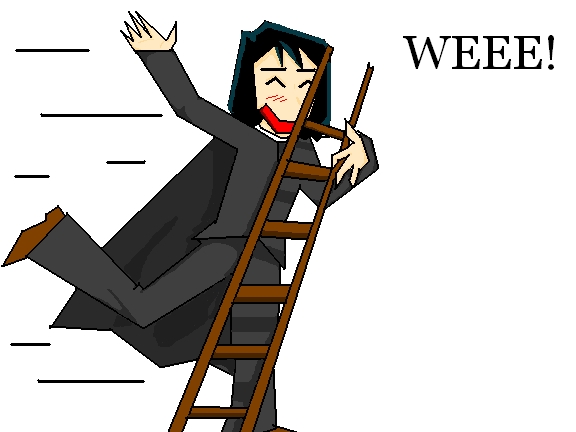 Description
Lol... don't ask......


Well I'll tell you anyways. Uh... if you've seen the fourth movie, there's a part where Snape is accusing Potter of stealing ingredients. He gets on his ladder and grabs some gillyweed. My brother goes and says "Wow, Snape looks like he's having fun on that ladder" and then THIS popped into my head..............

O well, I still like it. I did it ENTIRELY on Microsoft Paint. Drew it on there and everything. I'm rather proud of myself..

YOU GO SNAPE!! RIDE THAT LADDER!!