Steam Works Emporium
Steam Works Emporium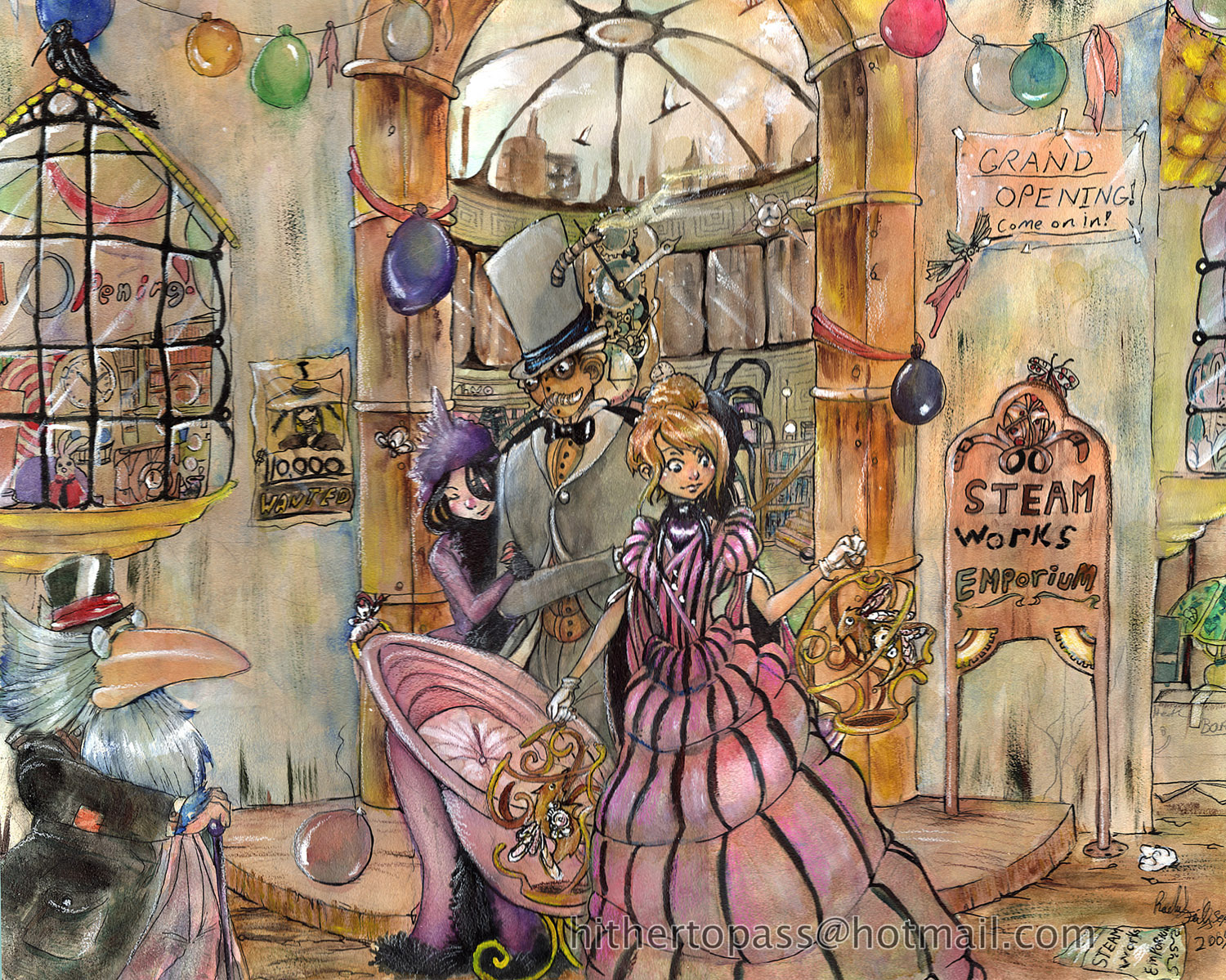 Description
So it's been awhile. I've done quite a few pictures in my ...absence and I'll probably be showing some of them soon. Not all are presentable as they are quick sketches.
Now! About this picture-
I did this for a contest that GameX was hosting. Here are the details
http://gamexpo.us/expo/artcompetition/
Bad thing is that even though I spent a good month on painting this sucker I didn't even get to ENTER. I couldn't email it to them because I guess their inbox was full from people spamming them.
But oh well...
At least I got a good picture from it all.
Done in watercolor, ink, acrylic, colored pencil, and pencil on 24x20 Aqua board.