Just try me
Just try me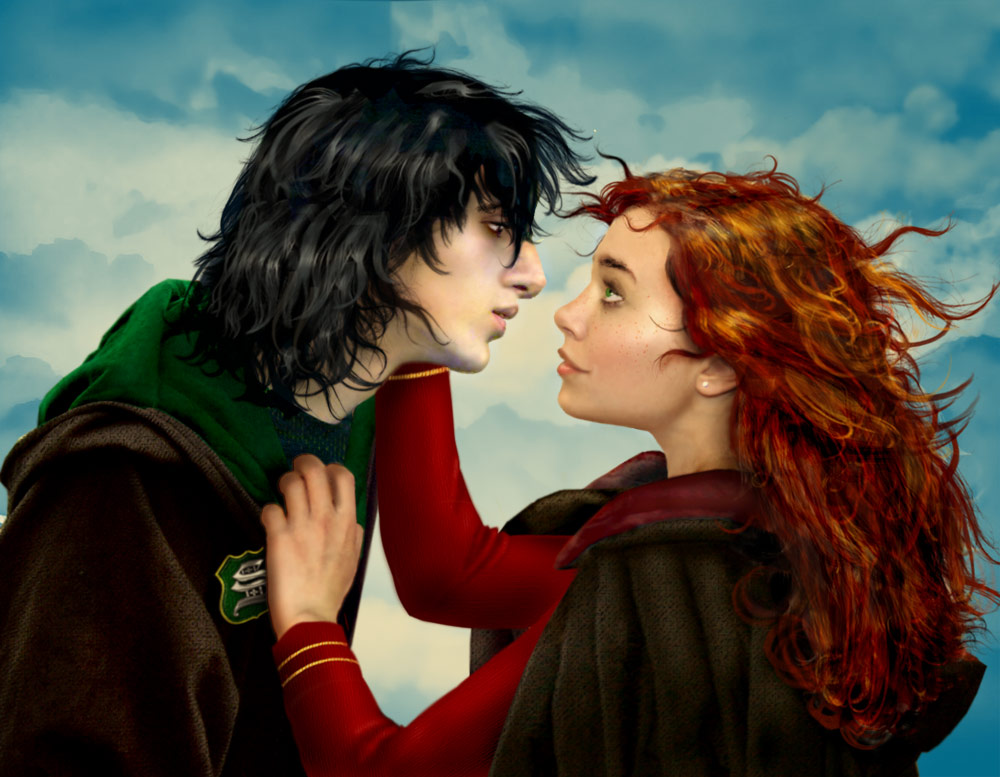 Description
He pulled me close and put his arms awkwardly around me. "Sev," I said warningly. I pressed my hand flat against his chest to push him away and felt his heart running hummingbird fast, 180 beats a minute at least. Laughing, I looked up into his face. "You're terrified," I told him.
He could not deny it. "Well. Well, I'm not a Gryffindor, am I?"
"No," I said, agreeing and disagreeing at once. Aaaah! I've never been this close to him. Touching him...
"Yes," he insisted. "I know you feel as I do. Just try me. Come on. Try me."
("By any other name", a wonderful Snape/Lily fanfic by Didodikali)
Go quickly and read it at
http://www.lizardlounge.com/Natasha/Didodikali/snake/byanyothername.html
It was painted with Photoshop CS and I took some references for poses from some photos and used brushes from:
http://lockstock.deviantart.com
http://shakealicious.deviantart.com
http://readheadstock.deviantart.com
FULL VIEW, please!
General Info
| | | | |
| --- | --- | --- | --- |
| Ratings | | Comments | 49 |
| Category | Books » Harry Potter series » Couples/Pairings | Media | Digital drawing or painting |
| Date Submitted | | Time Taken | many hours |
| Views | 5291 | Reference | some photos (for the poses) |
| Favorites... | 90 | Keywords | severus, snape, lily, evans, harry, potter, snivellus, love, kiss, slytherin, gryffi |
| Vote Score | 24 | License | Berne Convention |