I Bonk You With My Toaster
I Bonk You With My Toaster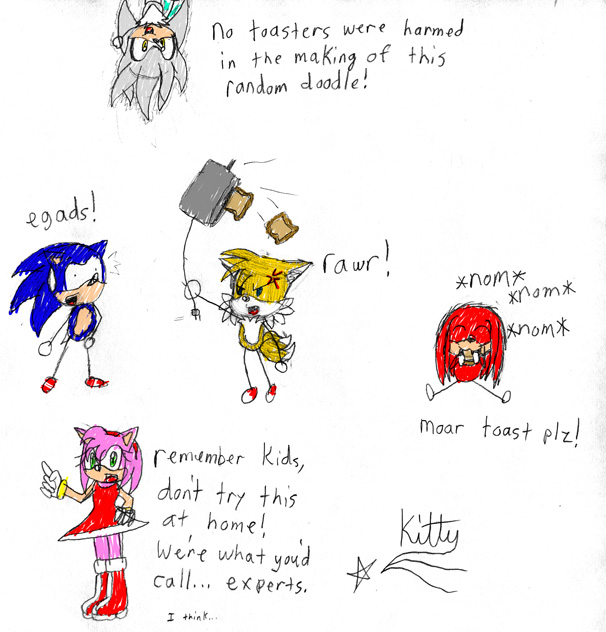 Description
So, a while back, I left a comment on this picture (
http://www.fanart-central.net/pic-718072.html
) that said it looked like Tails wanted to bonk Sonic with a toaster.
Oh, my random mind.
But, from that single statement, this picture was born.
Then the text was inspired by Mythbusters and a friend at: madmen.deviantart.com
Anyway, this has been sitting in my sketchbook for waaaaaaaay too long. I mean, I've improved a lot in the time since I did this doodle. XP that's what I get for being lazy I guess...