Aeris7dragon's FAN CHARACTER Sun
Aeris7dragon's FAN CHARACTER Sun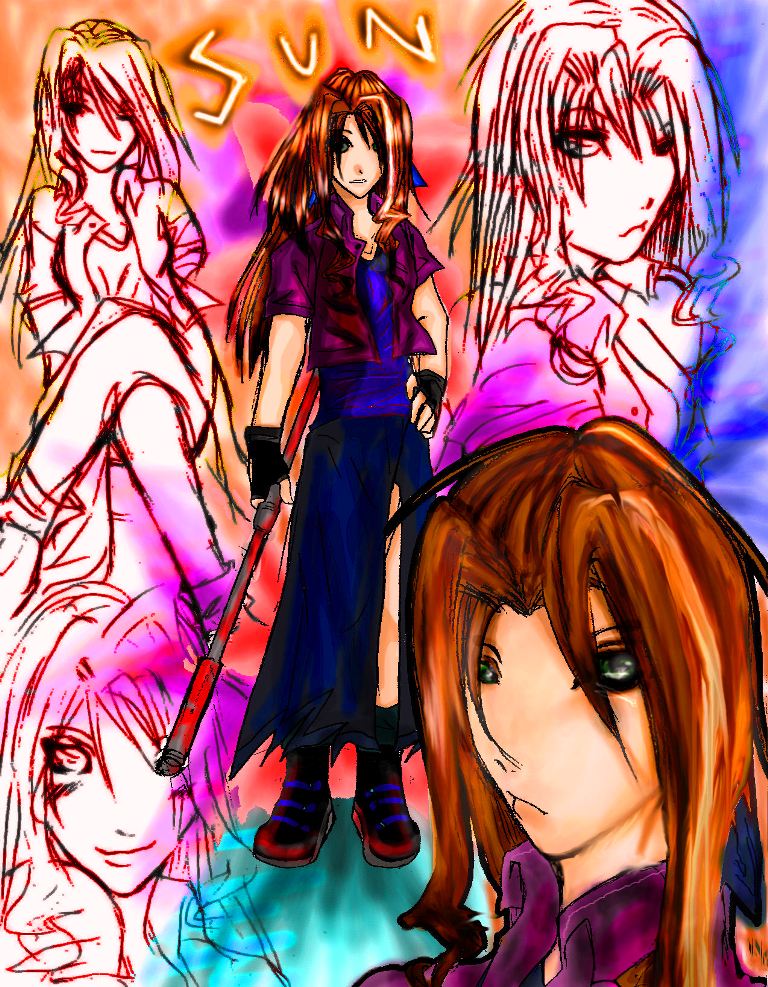 Description
:D This is a request by aeris7dragon! This picture took sort of long.......and it doesn't look very neat....yes......
<_< And yes....I'm aware that this person looks a lot like Aerith Gainsborough from Final Fantasy 7.....But that's because this person is Aerith's twin sister!!!!! xD BWHAHAHAHHAHAHA!!! That's right! :3 Aeris7dragon's fan character is indeed very interesting!!!! xD I'M SORRY THOUGH!!!! I was thinking about how to fill up space on this one, so I just created some whacked out sketches of Sun doing the Sun-ish things she does.

;D Aeris7dragon has created a story with Sun in it! It's pretty funny! READ IT!

xD I tried to make all the details aeris7dragon told me accurate for Sun, but then I figured out I forgot to give her jeans.....O_o I'M....SORRY.......I REALLY AM.......*Pouts*

xD I'LL TELL YOU THAT IF SUN WAS A GUY, I WOULD SO MARRY HER!!!!!! ENJOY!!!
General Info
Comments
70
Media
Digital drawing or painting
Time Taken
10 hours -___-; ........
Reference
Aerith Gainsborough pictures online :]