Aftermath book cover
Aftermath book cover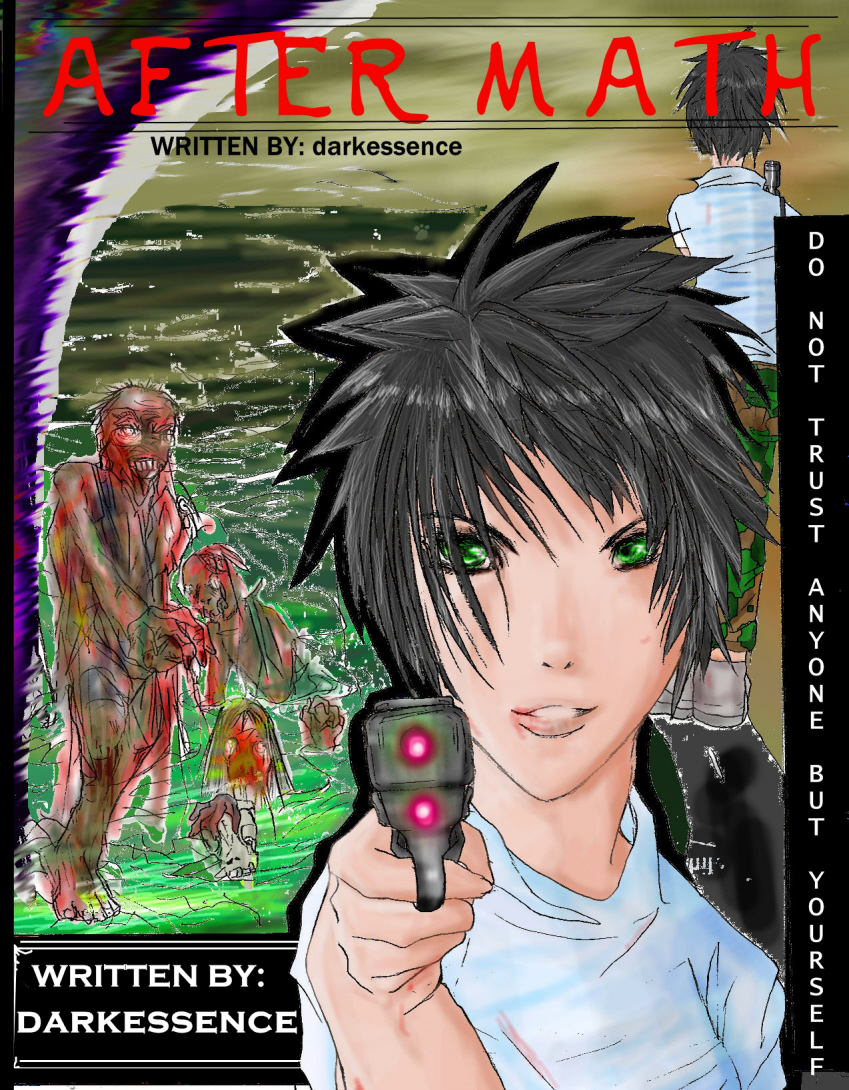 Description
xD HOLY POTATOES CHIPS/MASHED TOMATOES AND SYRUP WITH A LOT OF RYE!!!!!!! This is my 4th book cover!!!! For me...that's like........A LOT!!!!!!!!!!!!!!!!! XDXDXDXDXDXD I'M SO HYPER!!! HOLY CRUD!!!!! I'VE FINALLY FINISHED ALL OF MY REQUESTS!!!!!!! YYYYYYYYEEEEEEEEEEEEEEEEEEEEEEEEEEEEEEEEEEEE!!!!!!
:D *Ahem* This is......xD AN AWESOME STORY!!!!!!!! I'M SERIOUS!!!!! This book cover is for me best friend on FAC darkessence!!!!!! SHE HAS A STORY CALLED AFTERMATH WITH A GIRL MANED KAZE(On the front cover) and it's about zombies!!! And radiation!!! xDXDXD She only got to making the first chapter but please read it!! God.....! It's awesome! :3 I changed my...er.....book cover format...I guess.....xD JUST TO....YOU KNOW.......FEEL MORE SPECIAL!!!!!
Enjoy!!!!!! MY REQUESTS ARE FINALLY

DONE!!!!!
(D: NO WAY! I can't find Photoshop ect... on the media thing! Dx WHA!!!!)
General Info
Comments
48
Media
Other digital art
Time Taken
9......9 hours? xD I got better!!!!
Reference
O_o A lot of zombie/gun pictures.....