Baku-Haku cover
Baku-Haku cover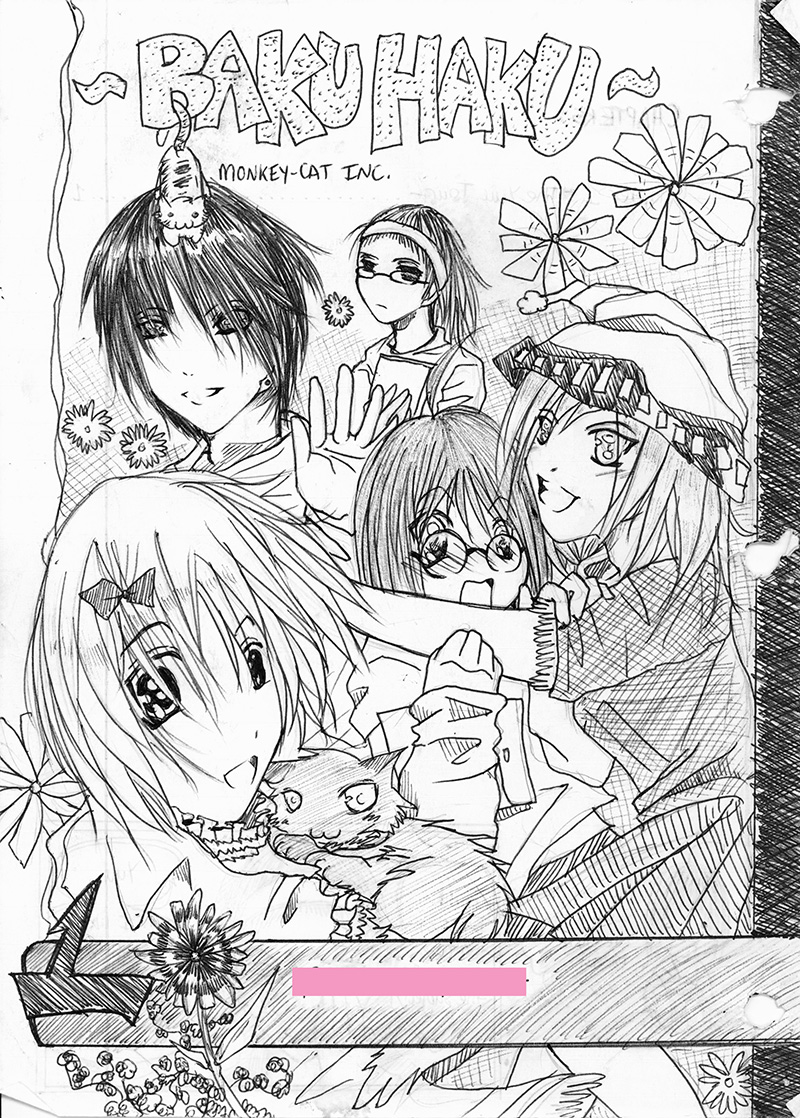 Description
:D TA-DA! You all wanted my manga to be posted! Of course, it's not all the way done, so I'll just submit what I have. WHICH IS A LOT. -__- Sometimes I wish FAC didn't give us this limit for how many pictures to submit a day.
:D Since this manga was started a while back, don't be surprised when the art-style changes a little! LOL! This is the cover page I did for my manga, "Baku-Haku." O_e I have no idea why I called it that.
The pink boxes are there to cover my secret identity. >:D MAHAHAH!
-----------------------------------------------------------
Next:
http://www.fanart-central.net/pic-694652.html
General Info
Comments
49
Media
Ink or markers
Time Taken
45 minutes
Reference
none