The Shoujo Allaince
The Shoujo Allaince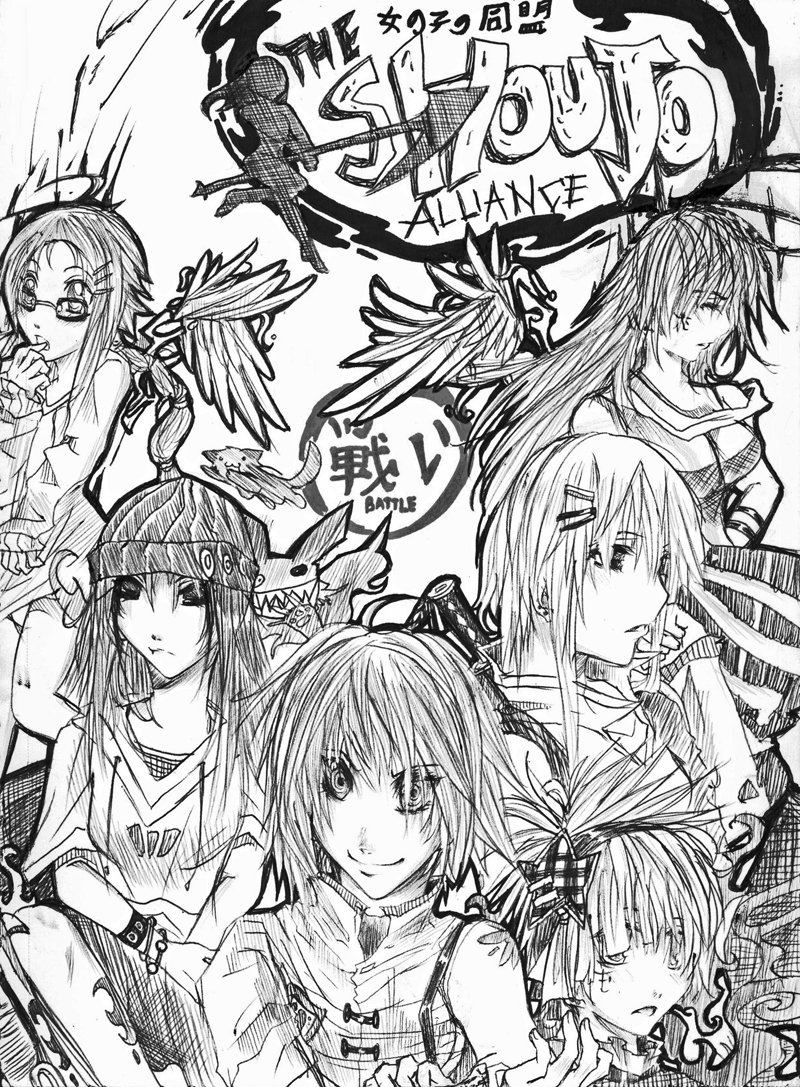 Description
>3< I'm working on my next art-trade, really I am! * nods in different directions for some strange reason* -I'm Cging it right now! XD Just...not as fast as I want to...

BETTY GOT A SKETCHBOOK!!! ;D Hahahah....all artists have a sketchbooks....and you're wondering why Betty is excited....=3= I don't know....I really wanted one! I got it when we went to get our school supplies for the next school term...I just "accidentally" dropped it in there...D: It's nice to be honest at least...My parents didn't mind....I suppose...O_O !!!!!!!!!!!!

:D This is just my new idea for another manga....Betty jams her head with ideas for good manga all the time...xD I like to make the coverpage even though I'm not going to start on the manga itself any time soon....xD THEY'RE ALL GIRLS!!!
General Info
Comments
83
Media
Ink or markers
Time Taken
2 hours and 30 minutes
Reference
none