Kiss of Rose Princess
Kiss of Rose Princess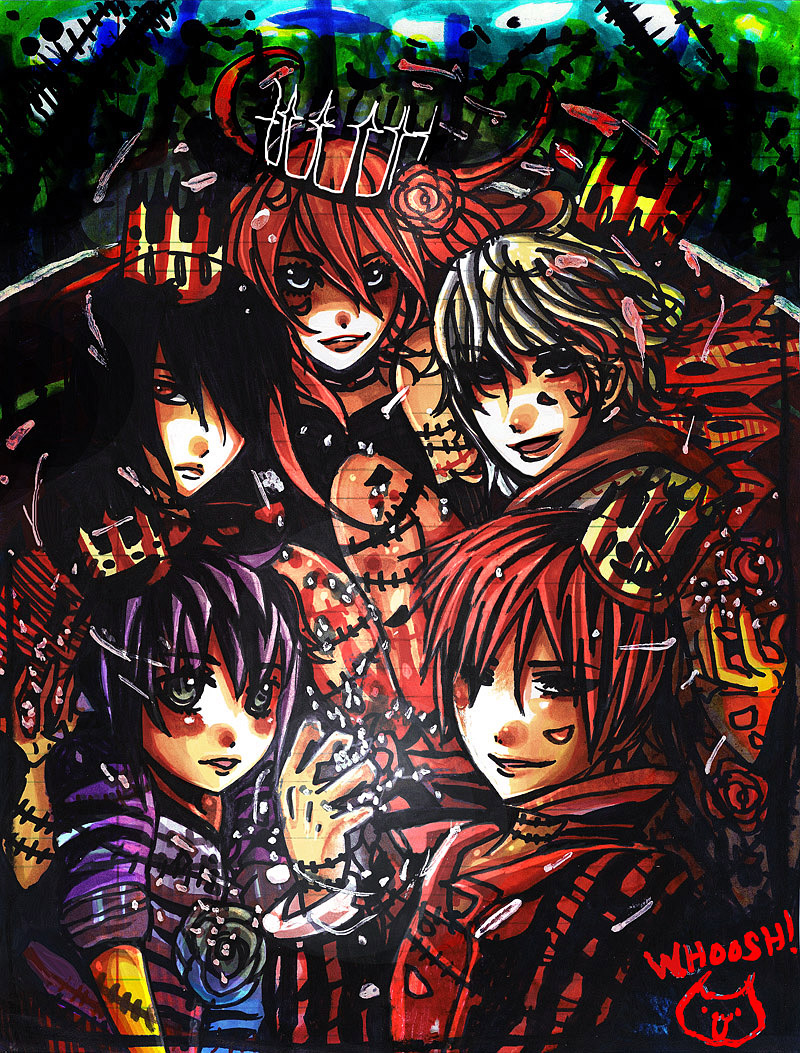 Description
This is some fancy Barajou no Kiss fanart for my friend Stephanie. She does not even know this manga, but I do! Thus, she will take it with grateful indifference!
http://www.mangafox.com/manga/barajou_no_kiss/
I drew it with permanent marker and colored it with Crayola markers. Then, I photoshopped the lighting effects on the hair and petals with the good ol' modernized Photoshop. <3 It has been a long time since I've used PS. I also drew this on notebook paper, because I am too cool to draw it on anything else.
The girl in the top-middle is the "Rose Princess", and she has 4 rose knights at her beckoning. Every one of those boys(yes, even that girly/feminine/man-attracting purple-haired kid developed from an XY chromosome) represents different primary colors: red, blue, white, and black(personally, I think the black and red knight are da BEST EVER). Go read the manga and eat some popcorn when going through the porn parts! Lol jk
I usually do not read much shoujo manga(except Skip Beat and some other fun ones >o>), but this one had its blend of fantasy action and fun. I told myself I would only draw fanart for manga/anime that I am exceptionally impressed by, and although this manga has its boring/cliche flaws(as most/a decent amount/no, ALL shoujo manga do), it still has potential.
Actually, that is a lie.
In AP English Literature, I decided to ignore the McBeth readings and draw the first thing in my head; pretty knights. It has nothing to do potential. Just boredom. However, fanart from Lucky of the Lace will ensure its anime status! huhuhehehuhu
*scratches her butt unproductively and eats rice with her left foot*
ENJOY my fwiends! ;> I'll be coming back soon!
General Info
Comments
28
Media
Ink or markers
Time Taken
7 hours
Reference
None (knight designs =plain!)