We Were Born Different
We Were Born Different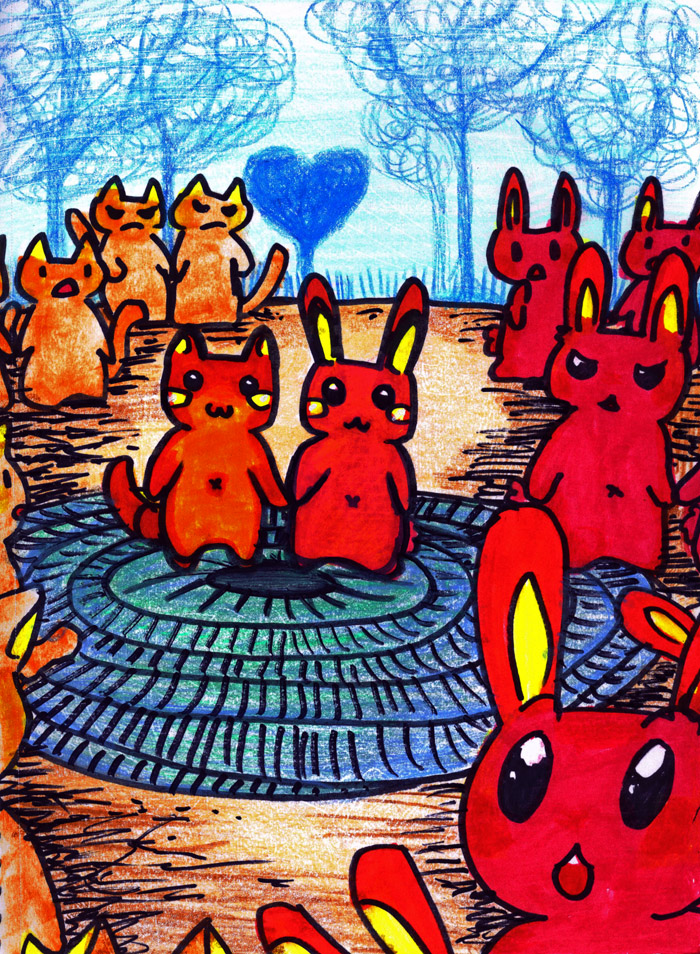 Description
Before I have to go back to school (August 22, 2011), I will continue to impose my ideals on you before I leave! This is an old simple picture to depict, "We were born different." There are two difference biggies that drives me crazy always.

Do not shun those that love differently than you. Do not look down on others because they were born, raised, or lived a certain way. The disbelieving and judgmental ideals of people who attack others for their separate life views baffles me.

One is religion. Was the Bible, Quran, and even preaching and everyday teachings of religious philosophers not meant to be interpreted by each individual? Was the rules of many main religions still the same concept, that there was a higher power and in return for following his/her ideals, we would reach a better state of mind? Why are we fighting over whether that entity is real or not, when the righteous teachings of simply being a good person is being lost in the process?

Two is homosexuality.

"No American will be forbidden from serving the country they love because of who they love."
-Obama

I ask myself why there are even debates on homosexuality. We had a long-lasting historical fight for African American rights. That is understandable with its physical and class differences; we needed time to adjust and learn that they were people just like us. However, now we are fighting over homosexual rights, those who can be black, white, Hispanic, Asian(not the Asians!), mixed (etc...) with different class statuses and physical appearances. We are attacking a huge majority of the American society because of who they love. We need to get over the fact that the same sex is kissing in public. Them liking each other is not going to make your brains and arms blow off. If you cannot deal with it, you will understand when they ban straight marriage (sarcasm, but that would be funny).
General Info
Comments
32
Media
Ink or markers
Time Taken
1 hours
Reference