So Many Souls
So Many Souls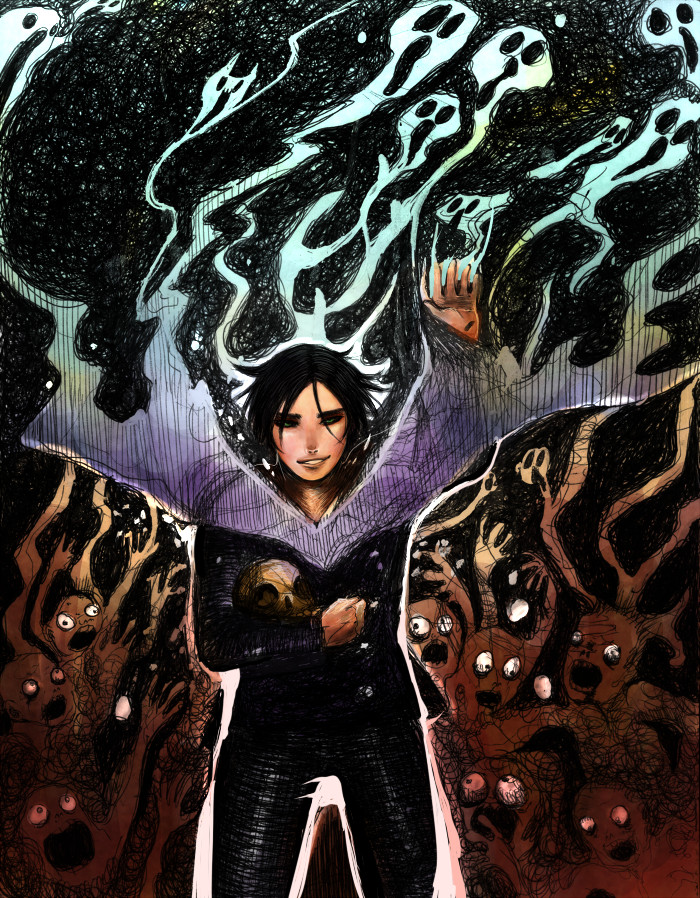 Description
This is the
2rd place prize
for my "Create Your Own To-Do List" contest for
K_Pepper.
She is an ingenious fantasy artist. Go check out her gallery:
http://www.fanart-central.net/user-K_Pepper.php
She wanted me to draw her Necromancer OC Devalin Darkwill summoning zombies/undead. This looks like a Star Trek poster. Why does all my extensive shading have to look like space? Funny thing is K_Pepper gave me constructive criticism on how my art over-detail made it hard to make anything out. Then I thought, "Oh fugh. My 2nd prize picture for her is super over-detail." ;-; Then I thought, "Oh well," and kept going. LOL, see the similar mindset from the last prize picture?
Sorry this took so long. I had to wait for the weekend to come before I could start drawing without studying getting in the way. Even now, I need to study homedawgh. It is the life of a nerd.
I drew the line-art with black ballpoint pen and then colored it with Open Canvas 1.1 (seriously, everyone needs to look into this awesome free painting program. It can rival SAI in my opinion).
General Info
Comments
26
Media
Digital drawing or painting
Time Taken
8 hours
Reference
K_pepper's Darkwill art in gallery