SHOT - Weeded Autumn Bird
SHOT - Weeded Autumn Bird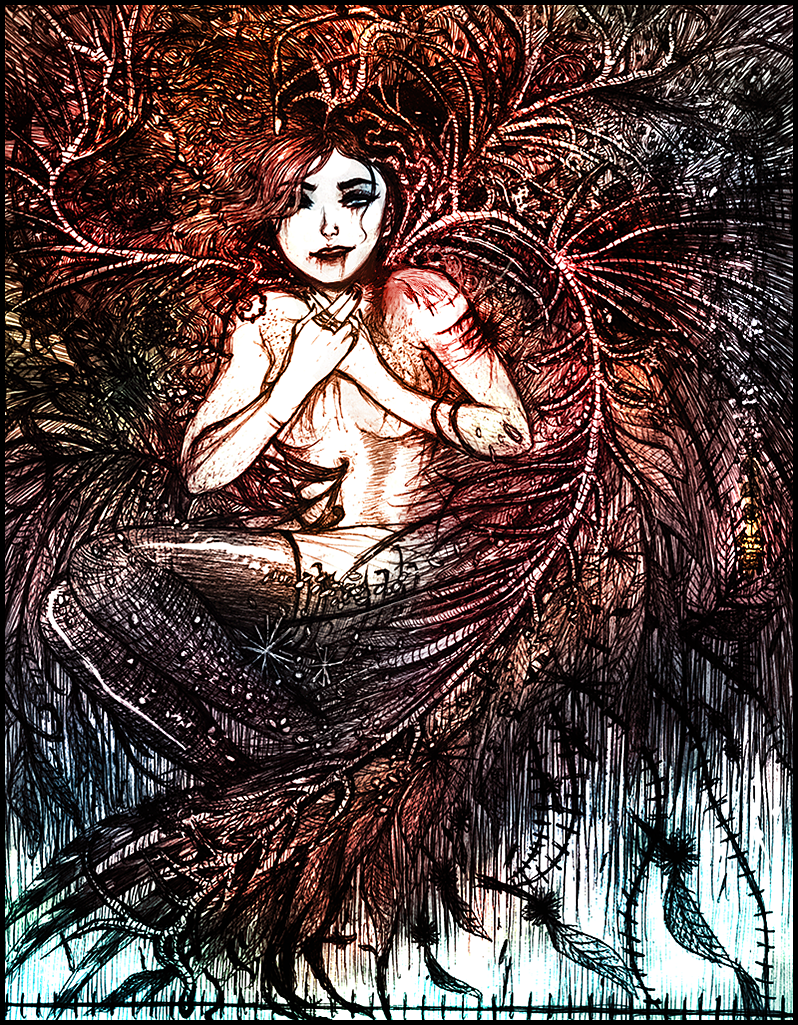 Description
This is my contest entry for
VictorAndLizzy's SHOT Contest
where you had to draw yourself or a representative character shooting yourself with a "hand" gun.
I started drawing the picture in the lobby while waiting for my dentist appointment, and I always think about morbid things at the dentist, so that may have added to the unintended dark atmosphere in the picture.
It is a poor-female-anatomy representation of a bird shot in the Autumn. I was going for the "kill two birds with one stone" reference, but you could not do multiple characters, so I just opted for one "bird." If not for the terribly confusing detail, you could make out the ruined feathers, weeds, leaves, blood, and debris from the shot. The bird is a little angel now. -I think that was what I was going for.
I kept getting distracted drawing this picture (playing Slender, eating, watching Youtube videos, Tumblr, PORN) which frustrated me because if I do not finish something immediately, I have trouble coming back to it. It took a good deal of determination to finish this picture, and I thank VictorAndLizzy for letting me have the disciplinary experience.
Bic pen and lazy Photoshop coloring used. I know it is impossible for you guys to find Koji in this picture.
General Info
Comments
86
Media
Ink or markers
Time Taken
15 hours
Reference