BBC Sherlock - JohnLock in a Cup
BBC Sherlock - JohnLock in a Cup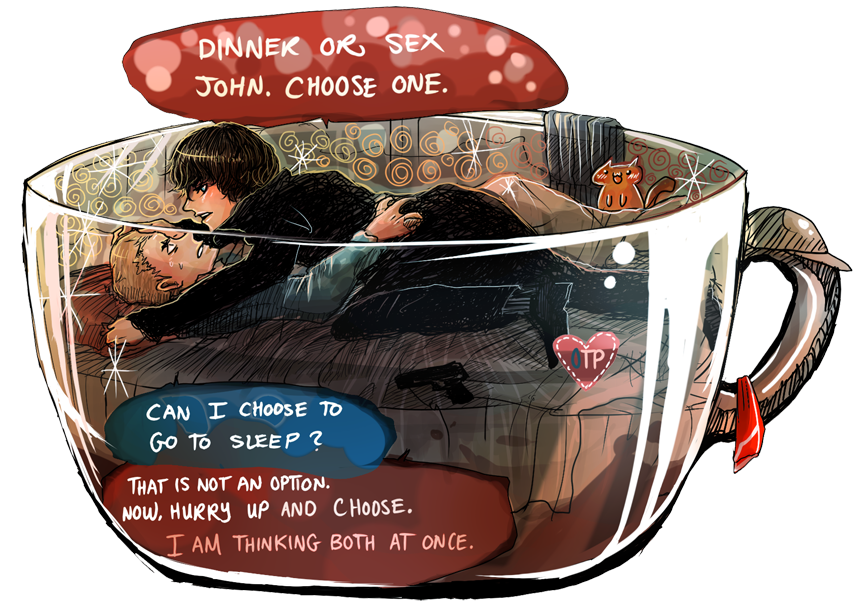 Description
YES THIS IS WHAT I DO WITH MY FREE-TIME NOW.
I believe I have almost drawn as much BBC Sherlock fanart as contest pictures. From now on, I will not be known as site-helper luckylace; I will be known as obsessed-with-BBC-Sherlock-on-unnatural-levels luckylace.
I do not regret any minute of it.
I actually attempted John's infamous red underpants on the cup holder...the red underpants thing still confuses me. P;
_________________________
Season 1 Episode 1:
www.tudou.com/programs/view/qKTQ8W-vKqc/
General Info
Comments
34
Media
Colored Pencil / Crayon
Time Taken
7 hours
Reference
BBC Sherlock trench-coat pics online