Raincloud of Intervention
Raincloud of Intervention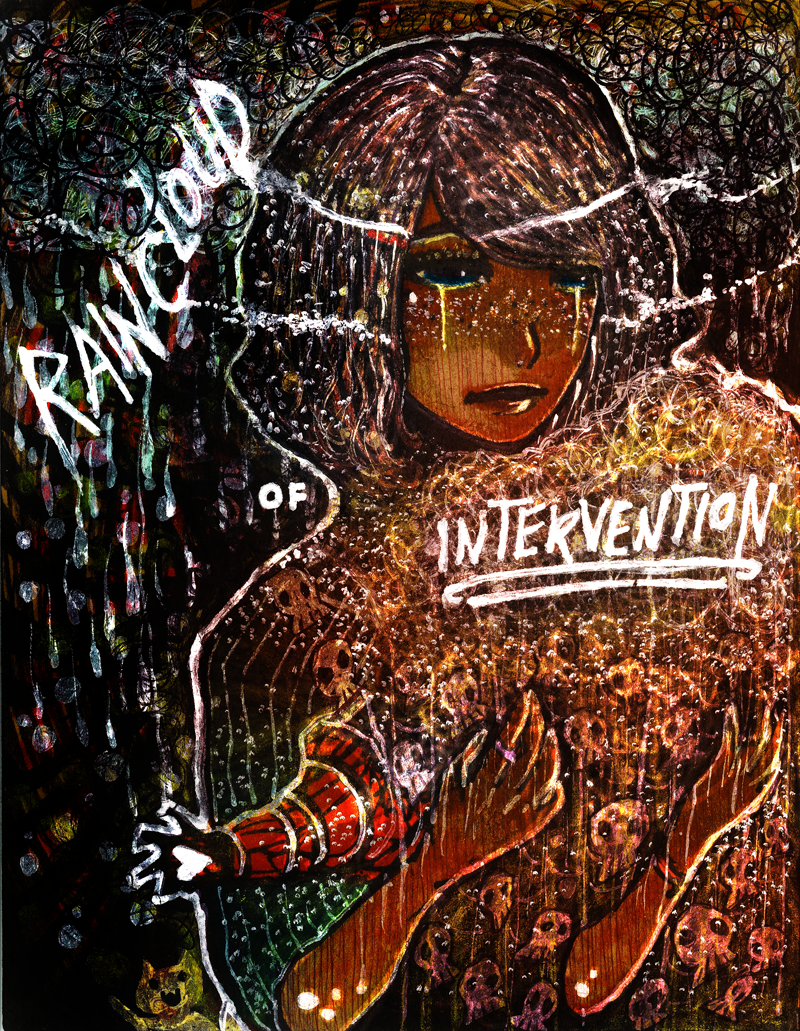 Description
This is a contest submission for orianajones's
Cheap Materials Contest
. She was having trouble getting contestants, and since the new age for FAC is contests, it was my obligation to help out. -OR it could have been because my art style stems from unbearable cheapness anyway. Go ahead and look at her contest!
I decided to really limit myself, so I used red/black permanent marker, yellow/blue/orange highlighter, red ballpoint pen, and white out on cardboard. The cardboard soaked up the highlighter and even whiteout, so I had to go over the picture with the same colors many times to get a decent effect. ;__;
I remember drawing this picture in an academically depressed mood (I have many of those). Just know that there are many things that can get you down. You just have to be strong enough to overtake them with your own strength and perseverance, no one else's; if you can achieve that, you will get far.
General Info
Comments
21
Media
Ink or markers
Time Taken
5 hours
Reference