The Detective Adventures of Buulock and Totusan
The Detective Adventures of Buulock and Totusan
The Detective Adventures of Buulock and Totusan
by
luckylace222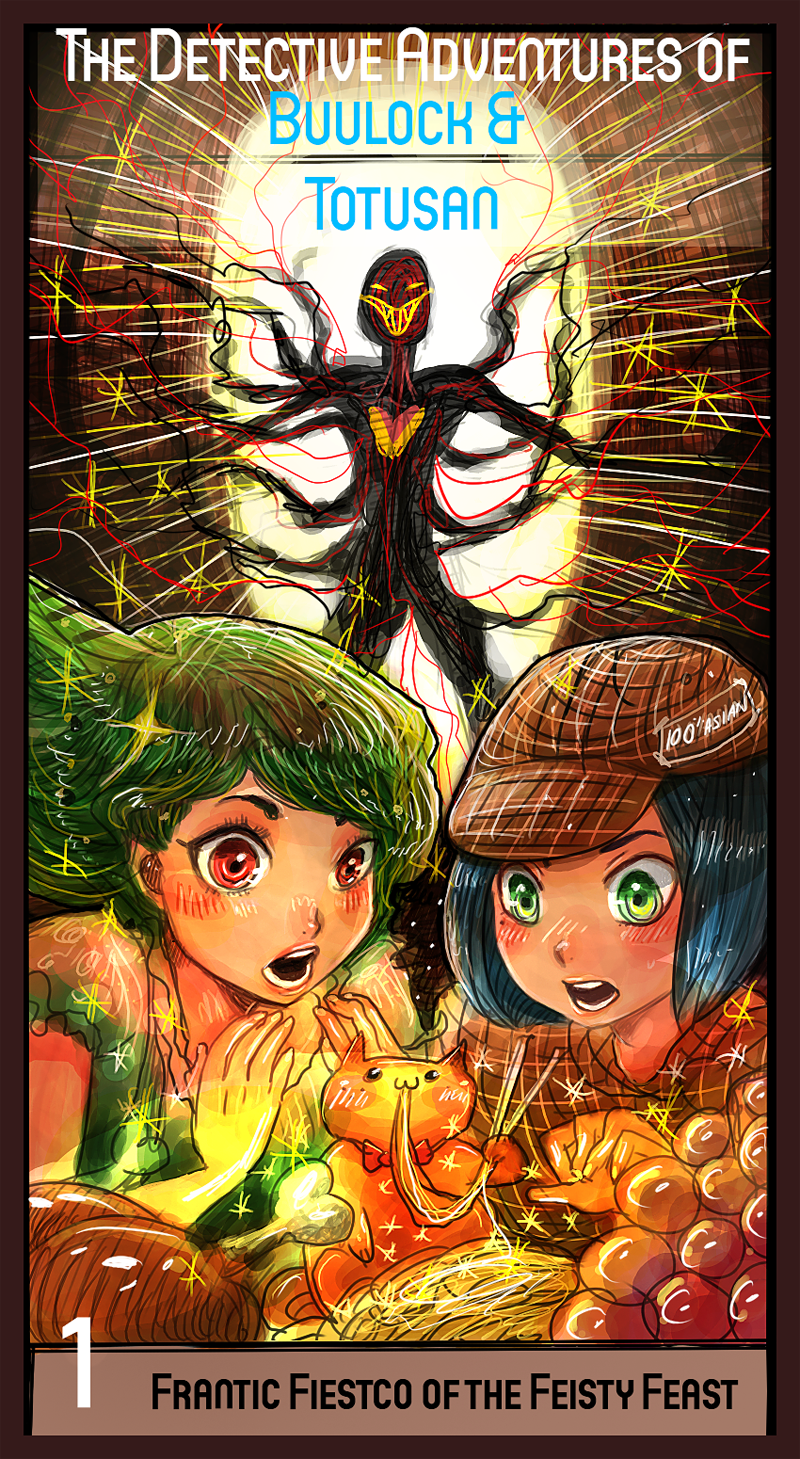 Description
"How does the cat use chopsticks without impossible thumbs?!" 
This is my and
tofuproductionz's
 Sherlock Holmes-inspired detective roleplaying Internet comic: ​The Detective Adventures of Buulock and Totusan
Synopsis:
Buulock, an incompetent, rash, but hardworking detective, is visited by a celestial tofu being named "Totusan" who says that she was given the divine mission to assist and guide Buulock through her adventures because Buulock is destined, by prophecy, to save the wold one day. They engage in many hilarious mysteries together with Totusan's celestial cat Koji.
tofuproductionz and I cannot get together without thinking up of ridiculous crack ideas and insulting each other, so naturally, we would have thought of something like this sooner or later.
The first chapter is called the "Frantic Fiestco of the Feisty Feast," and tofuproductionz and I will take turns drawing each comic chapter until we get to the plot. IF WE EVER EVEN GET TO THE PLOT. WHAT ARE ARTIST FRIENDS FOR.
________________________
Here we go!
Next: 
http://www.fanart-central.net/pictures/user/luckylace222/832528/Buulock-and-Totusan-pg.-1
General Info
Comments
11
Media
Digital drawing or painting
Time Taken
4 hours
Reference
Buulock and Totusan character sheets