Jack is NOT happy...[coloured]
Jack is NOT happy...[coloured]
Jack is NOT happy...[coloured]
by
needler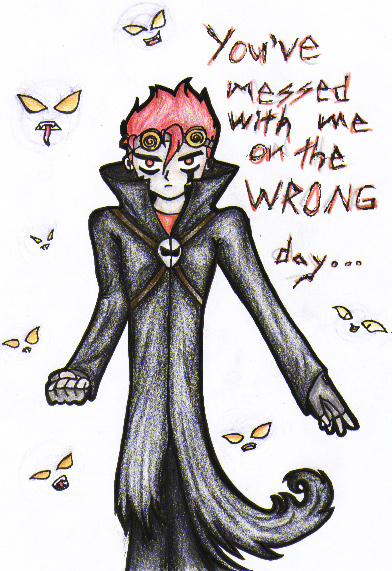 Description
I apologise for not posting for so long and being a lazy Unggoy as I usually am!
Whoa,I'm amazed that my cruddy colouring fit this so beautifully,this wonderful line-art of Jack is done by love_2_write_stuff.And by Premission I was allowed to colour it,yay *hugs it* I hope you like it,and that all is well.
Oh,I be doing a picture of Rai next,incase anyone cares XD.
General Info
Comments
15
Media
Unspecified
Time Taken
Reference