Me, the Dark Leader!
Me, the Dark Leader!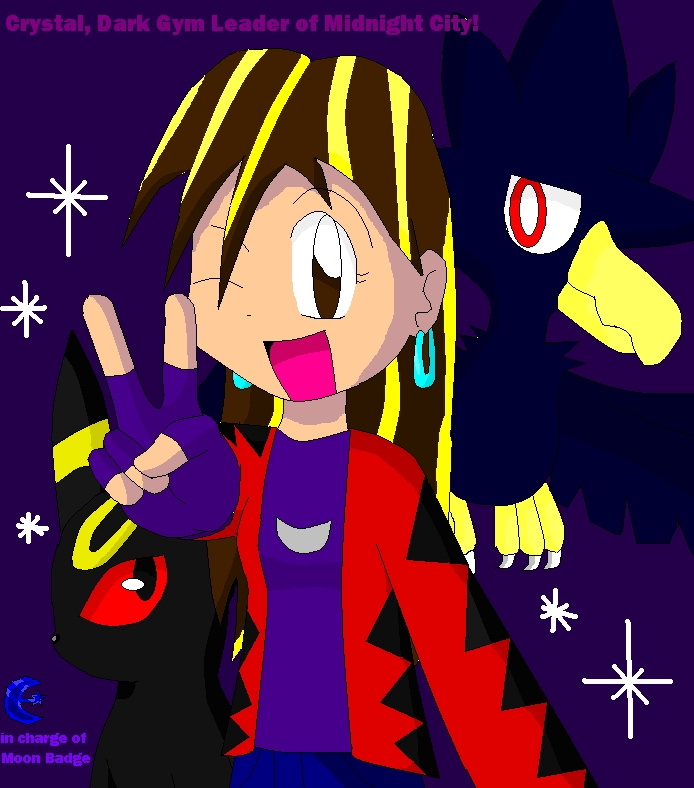 Description
this is how I look like as a gym leader in my story. Done all in paint cause of my screwy computer! Isn't it horrible?

Me, Crystal, the leader off all things dark!

Beat me, and get the moon badge. Yeah it turned out all messed up, it''s supposed to look like a moon with a star!!

Please comment! I worked so hard on thhis, for like about 8 hours!
General Info
Comments
14
Media
MS Paint
Time Taken
Reference