Falkner VS Volkner
Falkner VS Volkner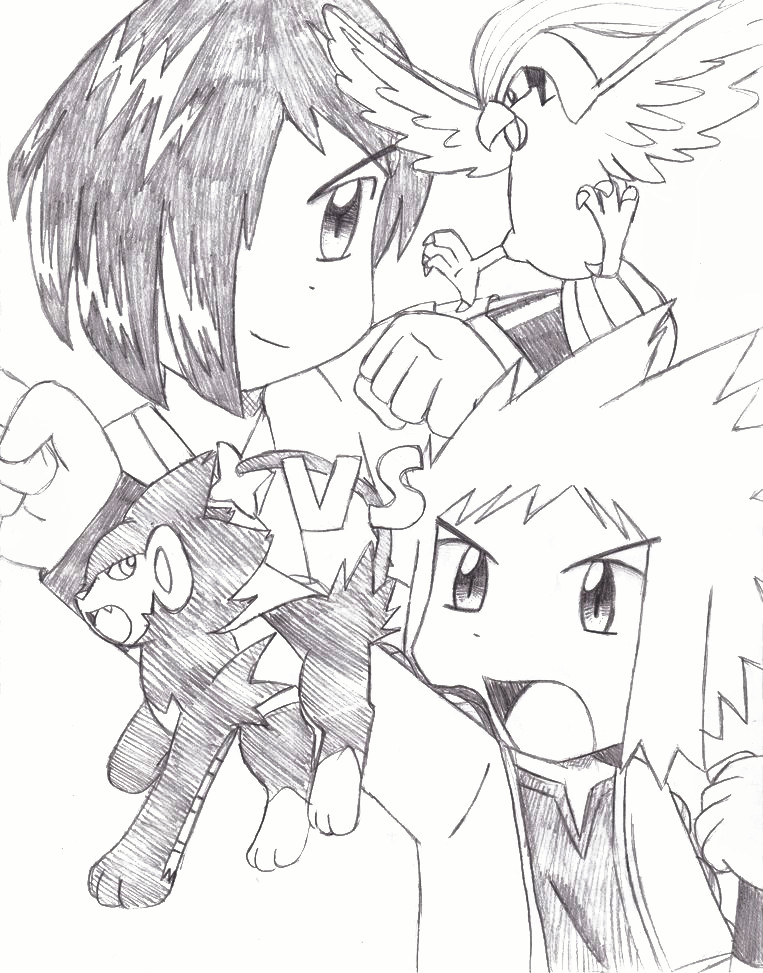 Description
draw at school outta boredom. scanner killed it. can't draw a pigeot.

I'm probably the only person who notices that FALKNER AND VOLKNER'S NAME ARE ALMOST EXACTLY THE SAME!! Okay, so one has Fa- and one has Vo- but they both share -lkner! WUT THE CRAP?! Am i crazy?! O.o?! please tell me someone else noticed!!

Anyway, I just had to get that outta my system. And all of ya'll will probably be rooting for Volkner to win. I know there are alot of fangirls for him, and also he has the advantage. But he has it "in theory" as Brock said in epi "A gruff act to follow" i think. Root for Falkner too! I dunno who to root for, they're both one of my fave gym leaders.

I've been drawing alot of gym leader art. Now I must finish my contest entry for ashleetheangel1312!*runs and slams into door*

Falkner? Volkner? coincidence? I think not!
General Info
Comments
14
Media
Graphite pencil
Time Taken
Reference