Bubble ride
Bubble ride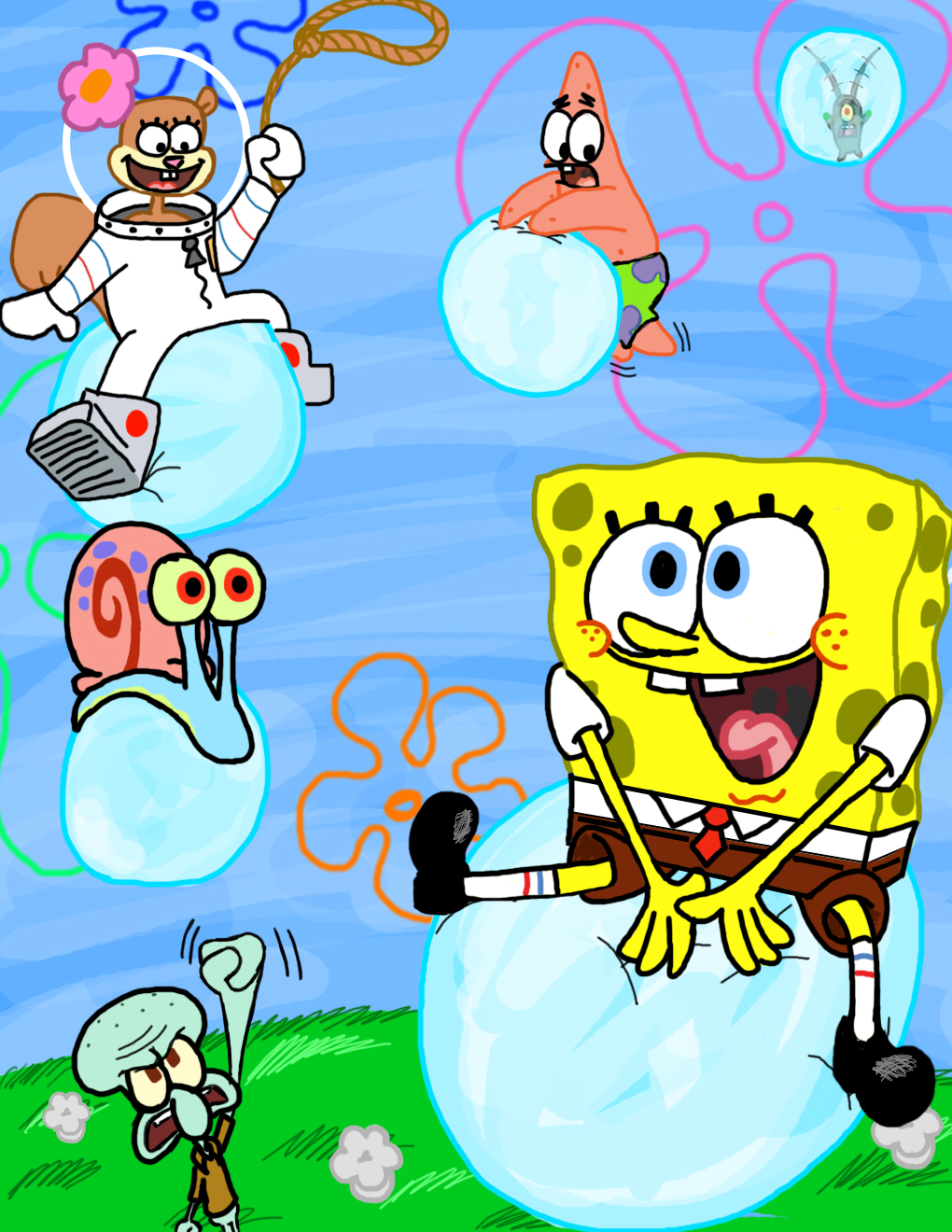 Description
Spongebob and his buddies riding bubbles... I realized after I drew this that it's kinda like one that someone else did, but.... I always forget to draw Mr. Krabs!

characters and everything else belong to Stephen Hillenburg.
EDIT: I love this drawing so much, I don't even know why. It's like, my favorite drawing I ever did.