Sesshoumaru x OC at Night
Sesshoumaru x OC at Night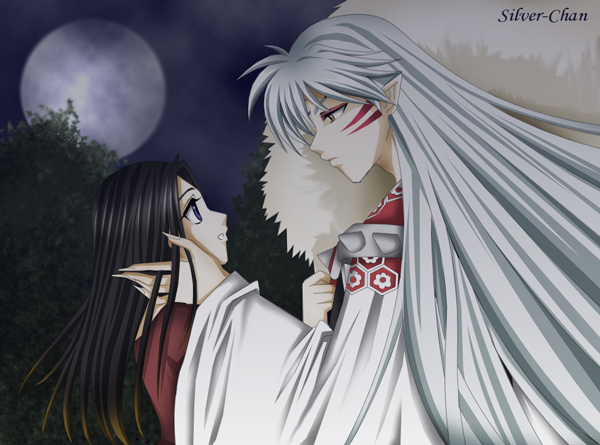 Description
I haven't drawn Sesshy in a looooong time.....I might B getting rusty.

Anyway, this is another FAC request, and this time, it's 4 "AnimeiskewlbecauseIsaidso". O.O *Long name, huh?* The girl is her OC, but I dunno her name! XD Anywayz....again.....4 those who do not know, PLEASE DO NOT REQUEST ANYTHING!

The background......*sigh* I've never tried a "nightly" atmosphere, so I attempted it. WoooooOOOOOhooooohooooo......Spoooooky darkness....

Anyway, this is the second pic I finished today along with the Bankotsu pic.