November 9th
November 9th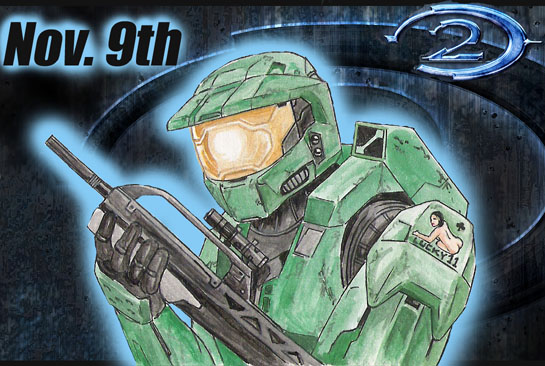 Description
Halo 2 BABY!!! Only two weeks left. XBOX pride!!!

Ok, sorry I just had to say that. Um, as for this pic. The background isn't mine. I did some photoshop business. As for the naked lady emblem. Well I'm hoping that the symbol I make for my chief on the game can be a naked lady. Me and my buds, were gonna make bomber girls for our emblems. And I'm gonna have a big @$$ party with 4 xboxes and 16 people the day it comes out. Man it's gonna ROCK!!!

*Reflection: H2 was the worst in the series. The campaign was awful, making the elites allies was/is the worst idea ever. The multiplayer was solid. Bad a bad campaign is a bad campaign. And with all the graphical fluxes, the original combat evolved actually looks better.