InvaderZim: Oh Irk WHY?!!!
InvaderZim: Oh Irk WHY?!!!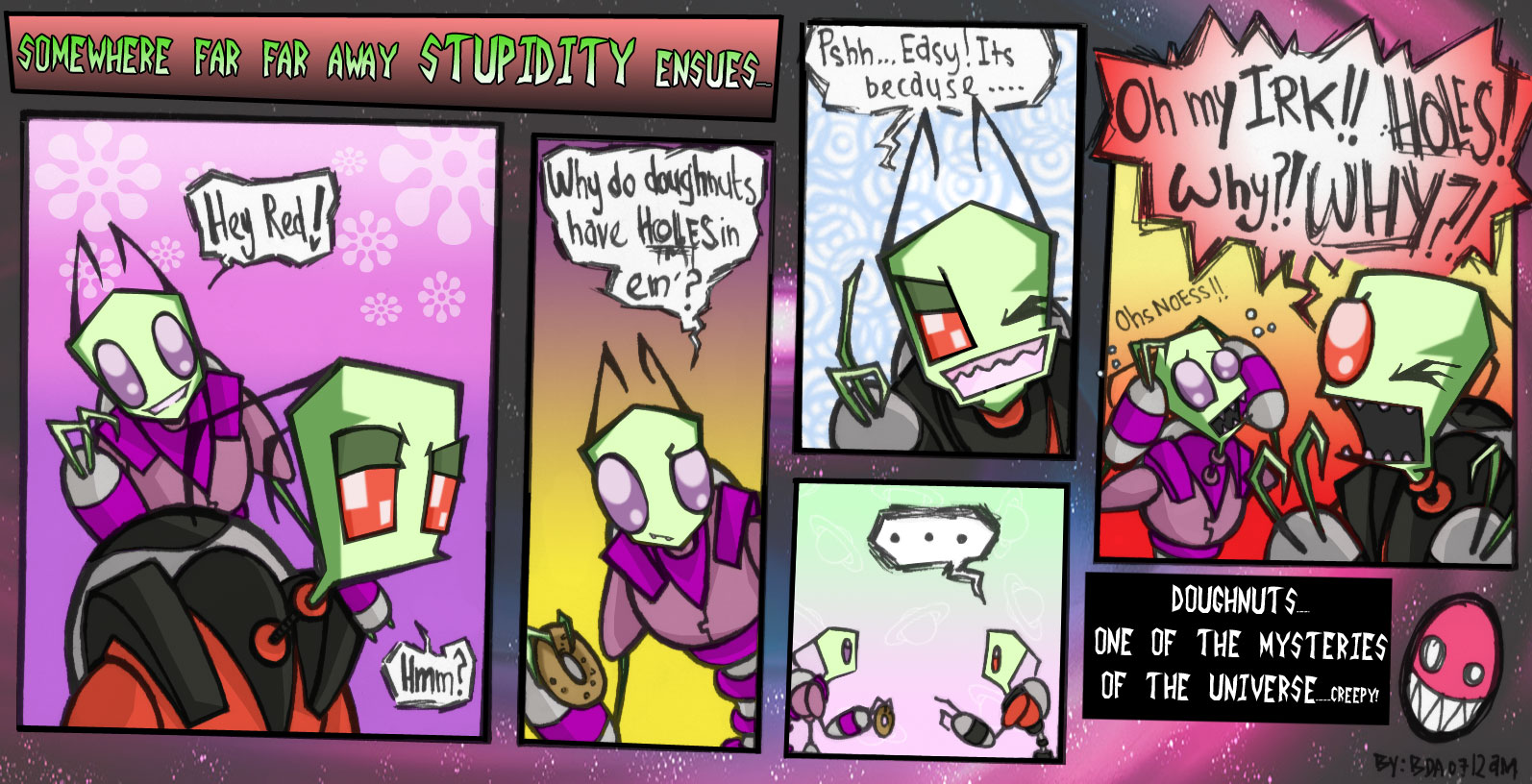 Description
My eyes are watery,my nose is runny and my head feels like its about to explode.....WHY YANG WHY?!!
Yang: Uhh...because you have a fever?
Oh yeah....LOLS!XD
Anywho, a picture base on a conversation I had with Blood-san.I decided to use Purple and Red cause Saakawa wanted to see me draw teh Almighty Tallests awesomeness....m'yup.
I dont like doughnuts really.......I only eat them because they look all sugary and twinkleh and fluffeh and sometimes cute.HOLES!!! WHY?!!
Characters: J.Vasquez
Background:
www.roomwithamoose.com
Art: BDA