The manly Pharaoh!
The manly Pharaoh!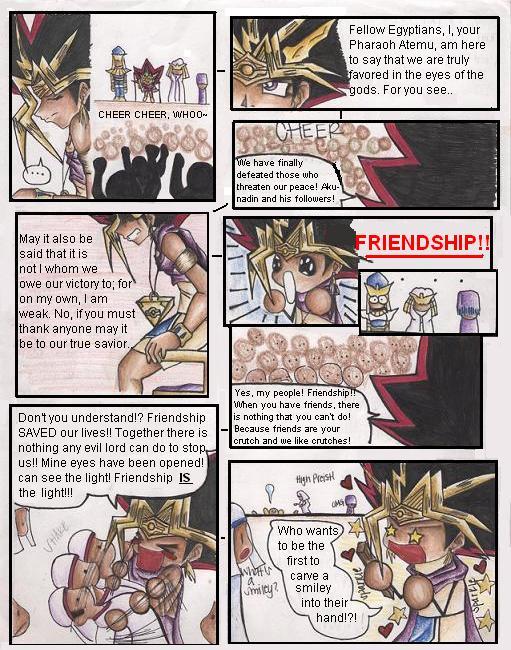 Description
...In case this doesn't upload, I'm keeping this short.<br />
<br />
Tea rubs off on the manliest of men, I swear to God :3; So, of course, Yami's become a victim X); I mean, whatever happened to the good ol' days when he used to mind crush people 'cause it was funny? ::heart:: Anyway, I don't like it, but whatever. <br />
<br />
Hope you guys don't share my opinion X3;<br />
<br />
<br />
Never make a comic with Yami as the main character. It displeases the black pen.
General Info
Comments
102
Media
Unspecified
Time Taken
Reference